Verona & Lake Garda 🇮🇹
Sun, Jul 5, 2020 5-minute read
I have travelled down from the mountains, passing by Lake Garda, finally stopping in fair Verona, where we lay our scene.
In this post not only do I want to relay the beauty of Lake Garda and the charm of Verona, but also share a more relevant story of trying to run a hostel in times of Coronavirus.
Lake Garda
After descending through the mountains, a nice casual drive through a series of hillside vineyards, passing by Trento, I reached Lake Garda with just enough time to swim and enjoy some lunch.
The lake is a beautiful colour and the water is clearly clean, probably the appeal for the local Italian tourists and German and Dutch alike. Driving down the east side of the lake there were ample places to stop and relax and swim, staying further from the towns and villages makes it a little quieter.
I stopped in a little town called Malcesine which, although very pleasant and well situated on the lake, is clearly aimed at attracting tourists with a number of souvenir shops and restaurants.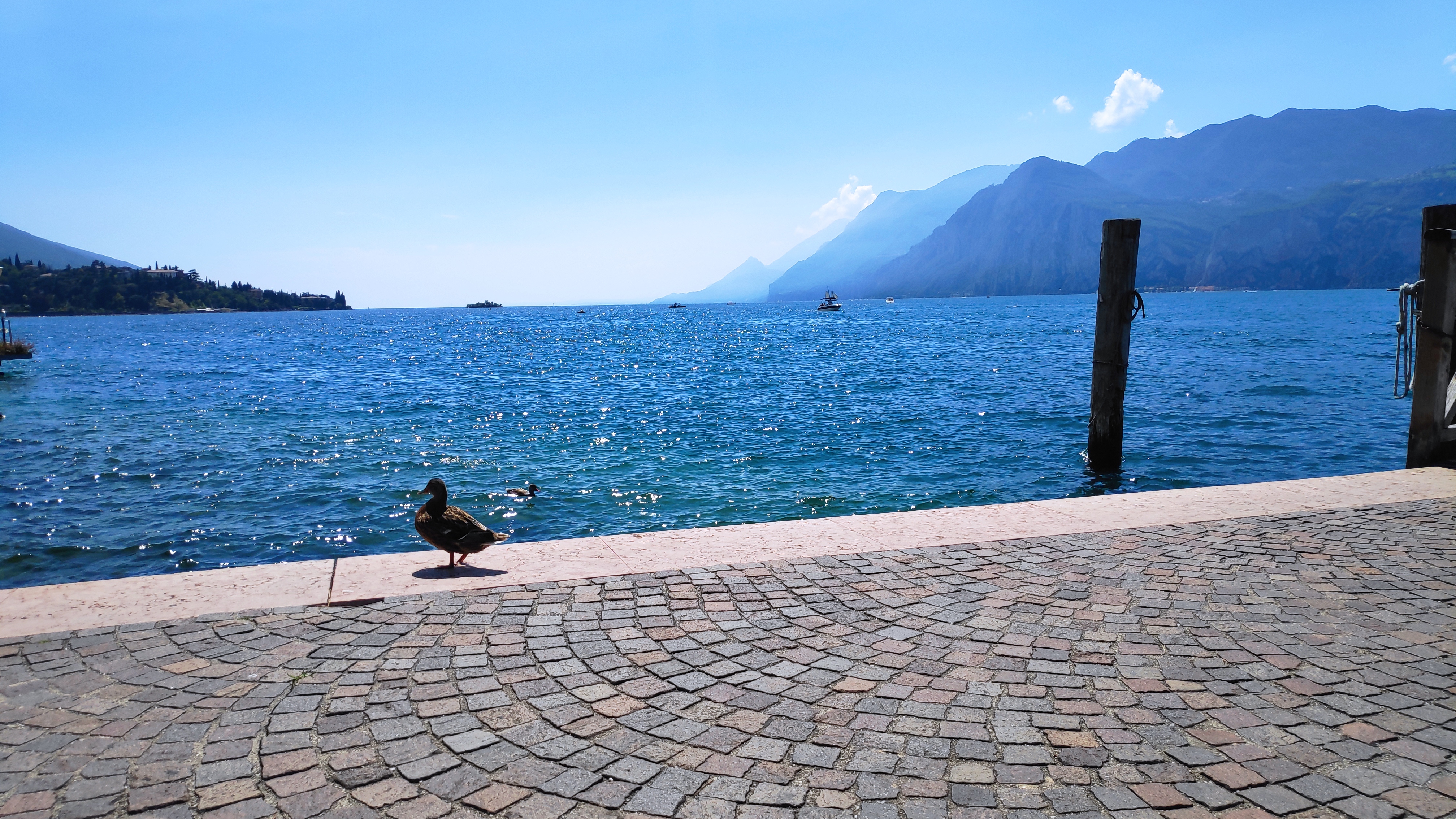 I didn't get to stay too long before heading to Verona. In hindsight I wish I had booked 1 night on the lake to enjoy the swimming a little more.
The Hostello
The Hostello is a charming hostel on the east side of Verona in Veronetta. The owners are very friendly and hospitable and couldn't give me enough things like wine and melon. They have a very nice garden which is ideal for relaxing during the hot weather and the evening, and also have a beautiful and friendly cat called Mercutio who also seems to own the place.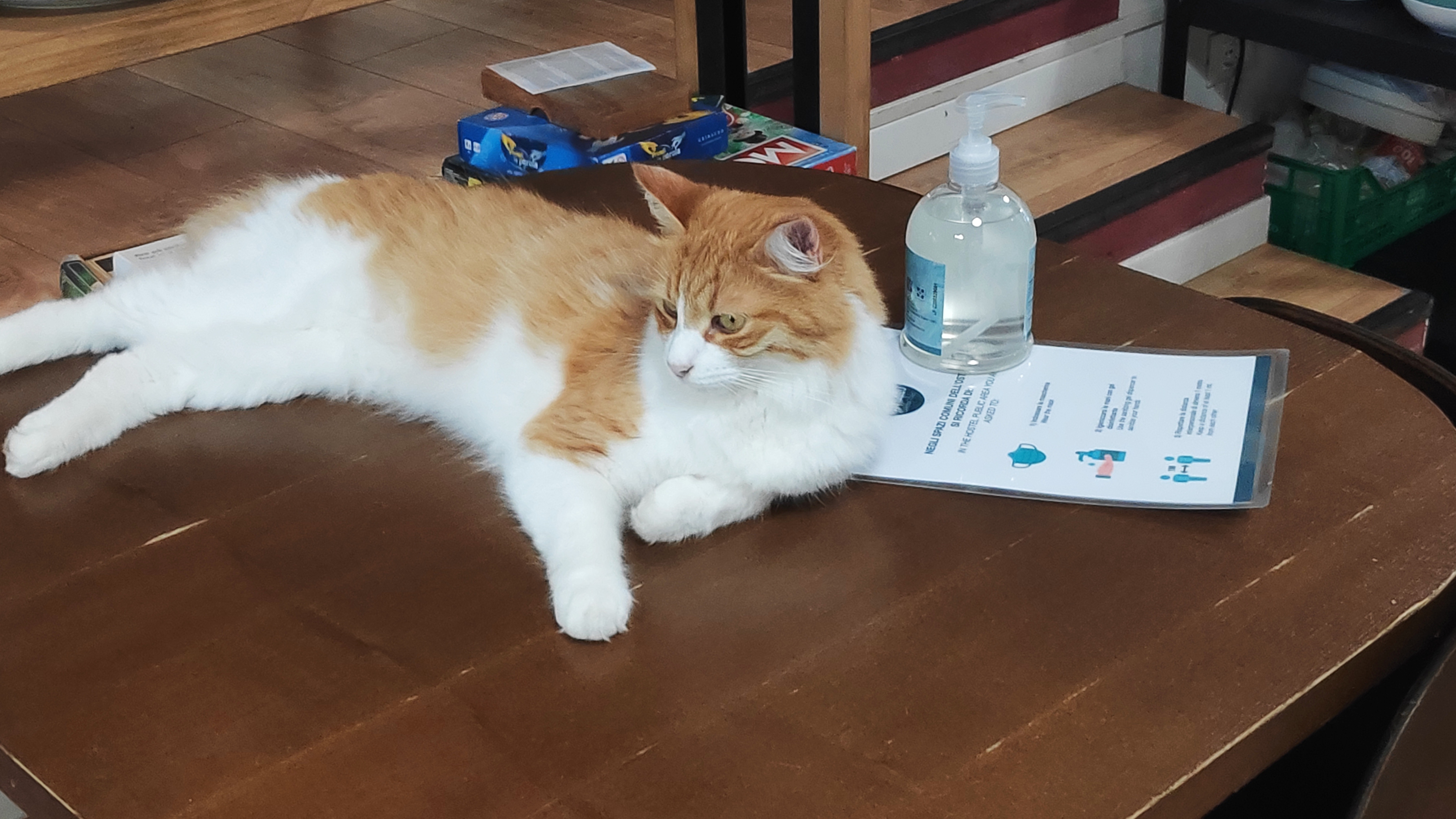 It has been open for about 2 years now and it sounds like things were going really well, regularly being fully-booked in the warmer months to a total of 44 guests. Of course all that changed in early March when they were forced to close for 4 months due to Coronavirus. To put that into context if it were full in that time then guests would have paid for over 5000 nights.
If that wasn't tough enough, approximately 4 weeks ago there was flooding in Verona which caused significant damage to a newly-refurbished games and recreation room they had in the basement.
Predicting if business is likely to improve soon is tougher than it sounds. Last year approximately half the tourists were living in Europe, and half from outside. It's possible the hostel could have been full with only European guests but it is hard to say. The situation now makes it unlikely for non-Europeans to visit Italy, it seems especially unlikely that many US visitors will make it to Europe this summer.
That being said with Schengen borders being reopened and a renewed interest in short-haul travel it seems to me that there is a possibility there may be an increasing number of guests coming from northern Europe such as myself. For anyone with the ability to travel around the continent I would say now seems like a great time. The tourism industry is suffering, and many tourist attractions are much less busy than usual. It is also much easier to see local culture in action and it definitely won't last long until tourists return in full force.
For anyone interested in staying in Verona I can thoroughly recommend The Hostello if they plan to stay open.
Verona
Verona is a small city which I was informed is slowly developing a younger culture. There are an abundance of restaurants, bars, and gelaterie, but the most prominent sight is the preserved Roman Amphitheatre, Verona Arena.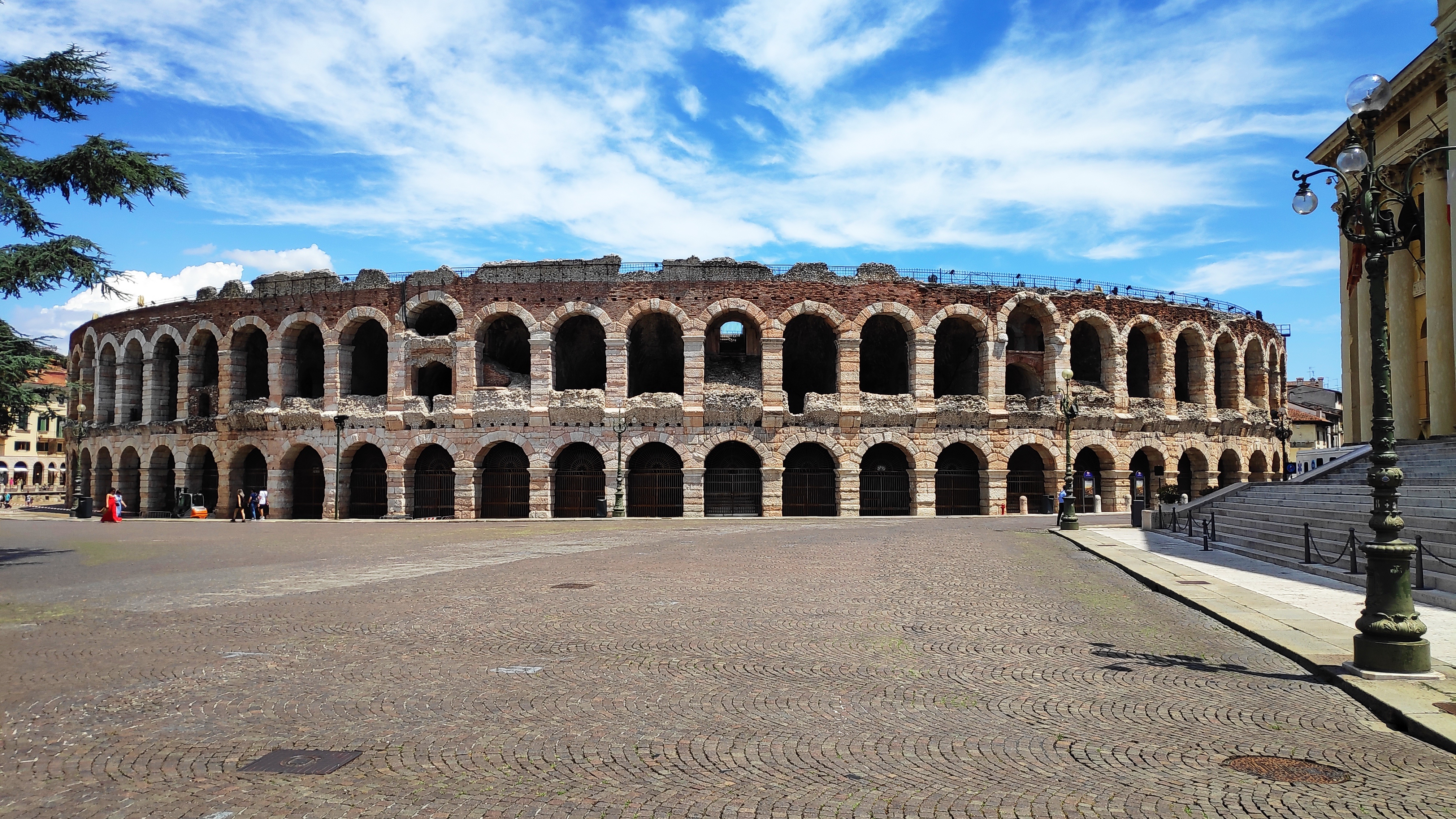 Built in AD 30 it is still used as an opera venue to this day. Although it has been closed in recent months, it seems that the arena is once again accessible to tourists. It is also flanked by rows of colourful and surprisingly well-priced restaurants.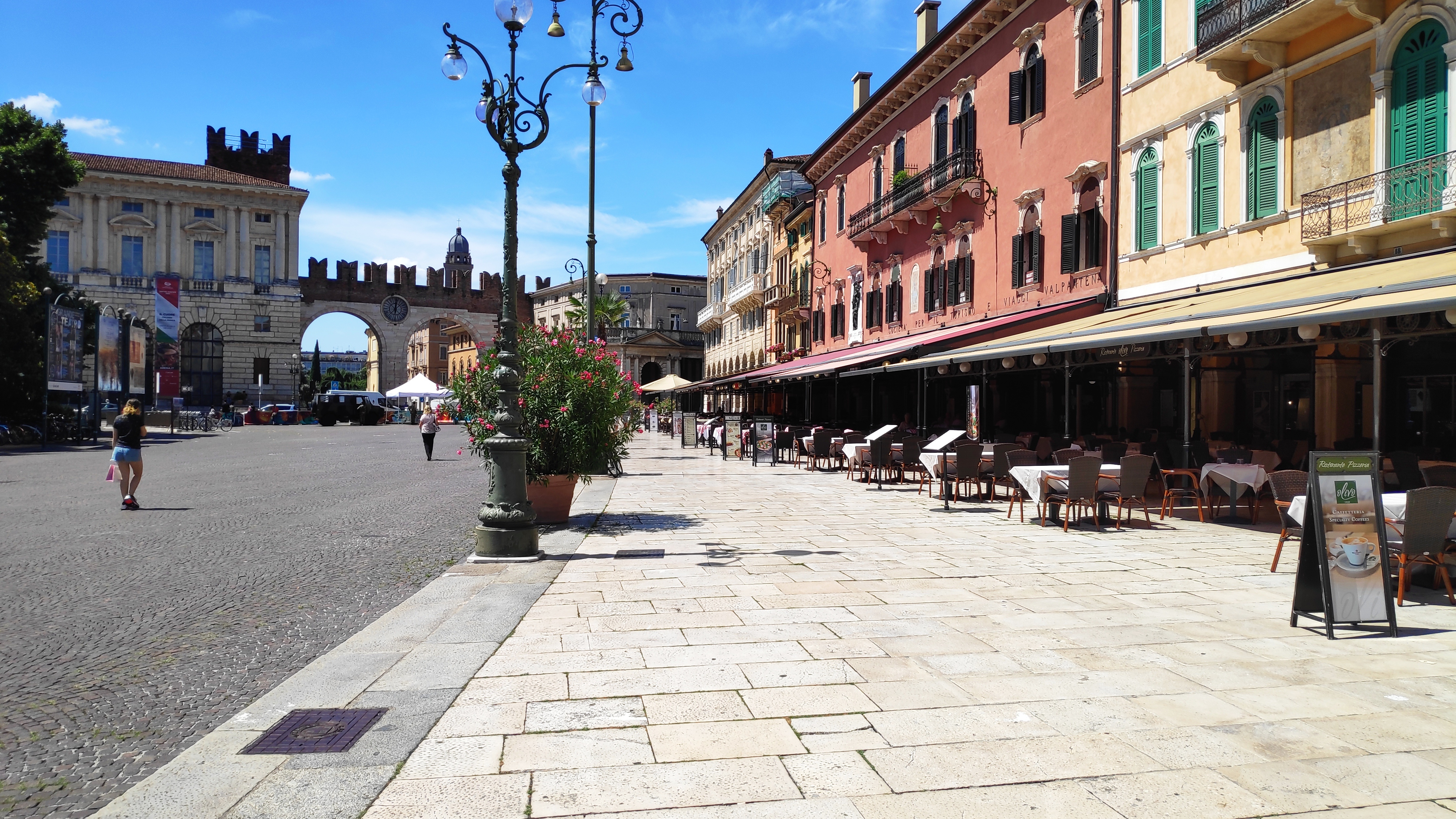 Another popular attraction that I didn't visit inside is Juliet's house, yes the Juliet of Romeo & Juliet. Although I didn't find out much about the house, I did observe that there are far fewer visitors than the pictures on Google show.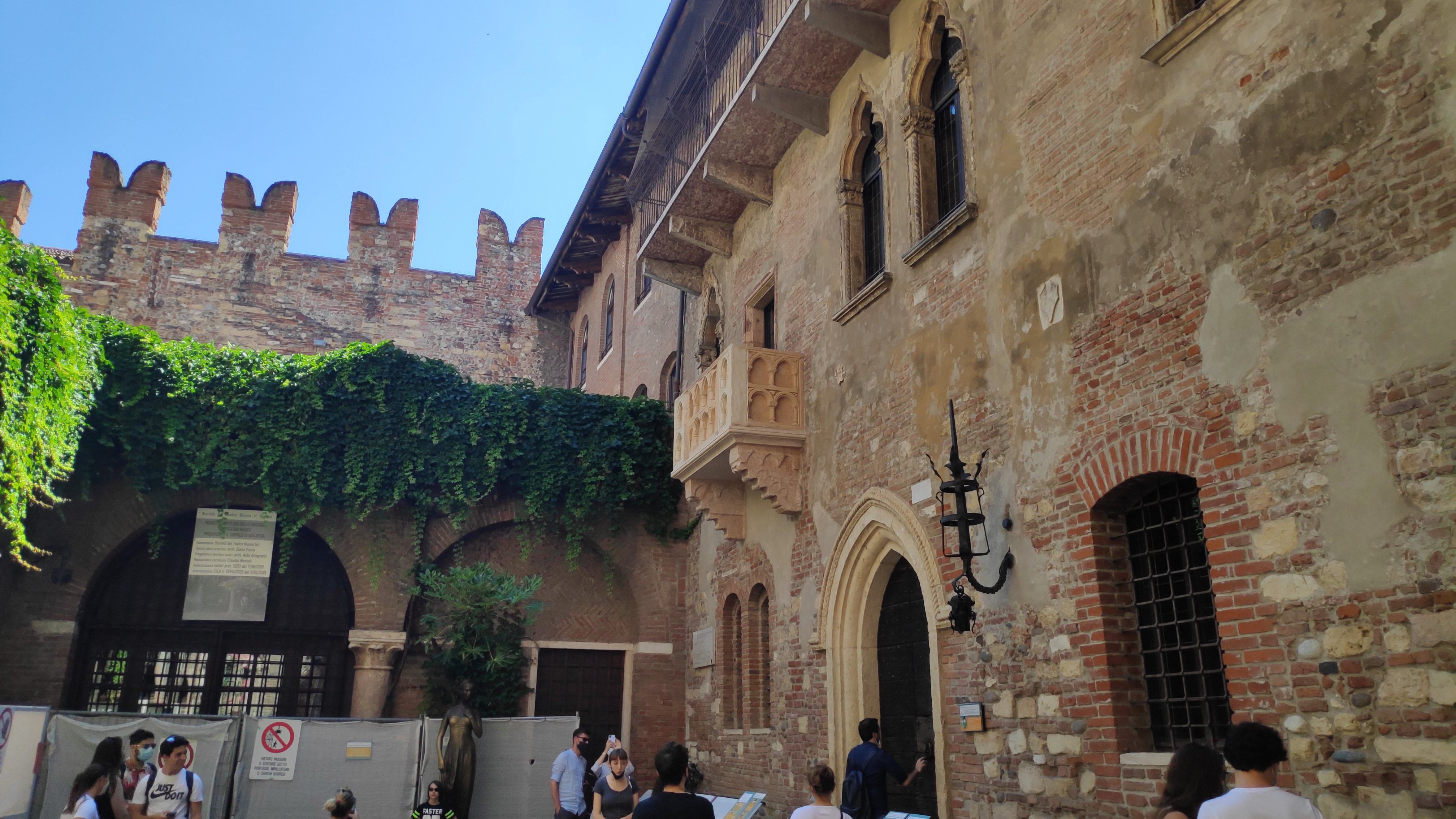 There is also a nice statuette of Juliet in the courtyard.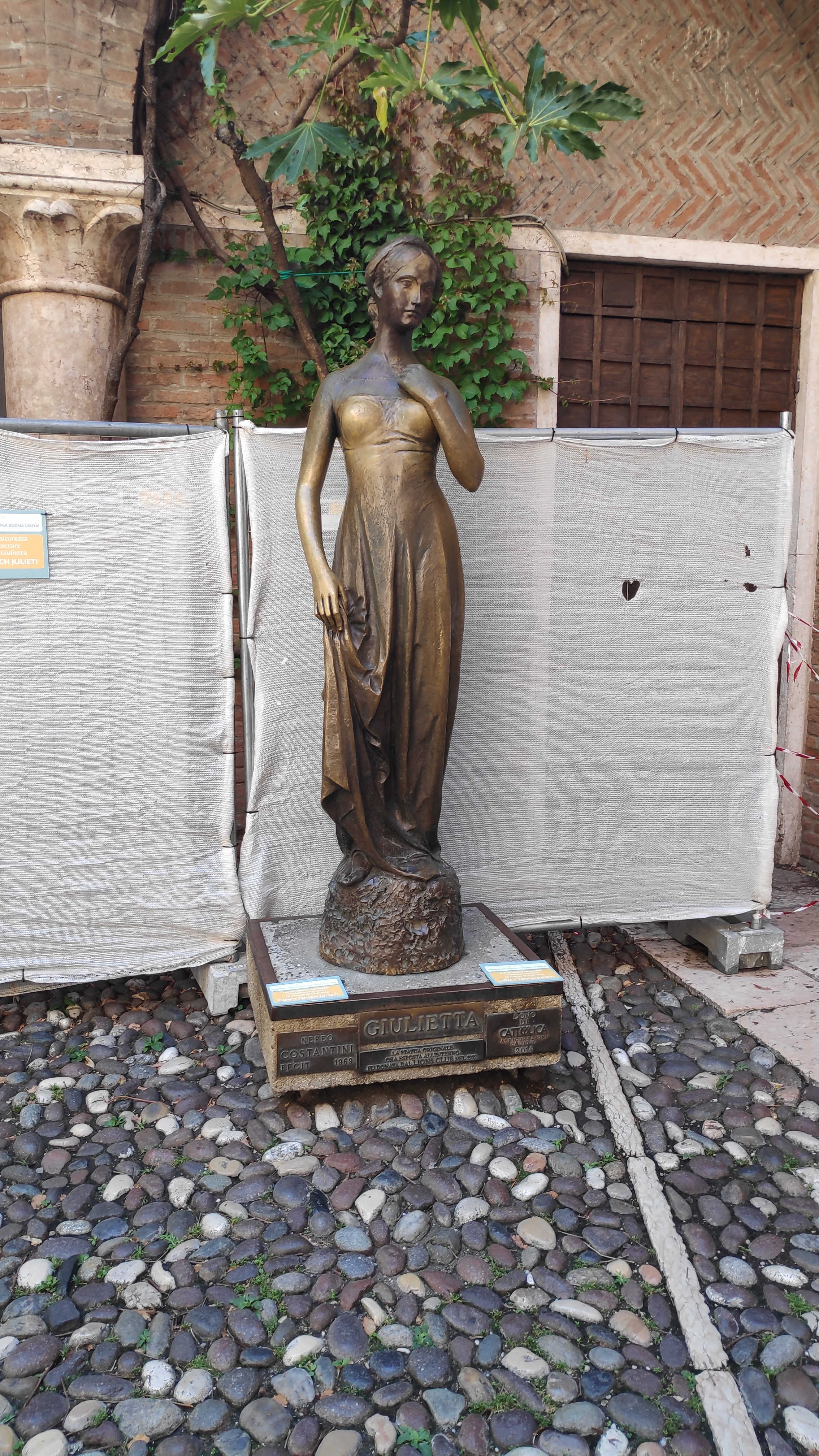 A very nice way to see the city with a broad view is to climb the Torre dei Lamberti. It costs €8 to climb to the top and that includes a ticket to the art gallery adjacent to it. The climb is 368 steps but there is also an elevator in case that seems a little daunting. You can see my climb below.
The view is excellent and you can even see the mountains in the distance.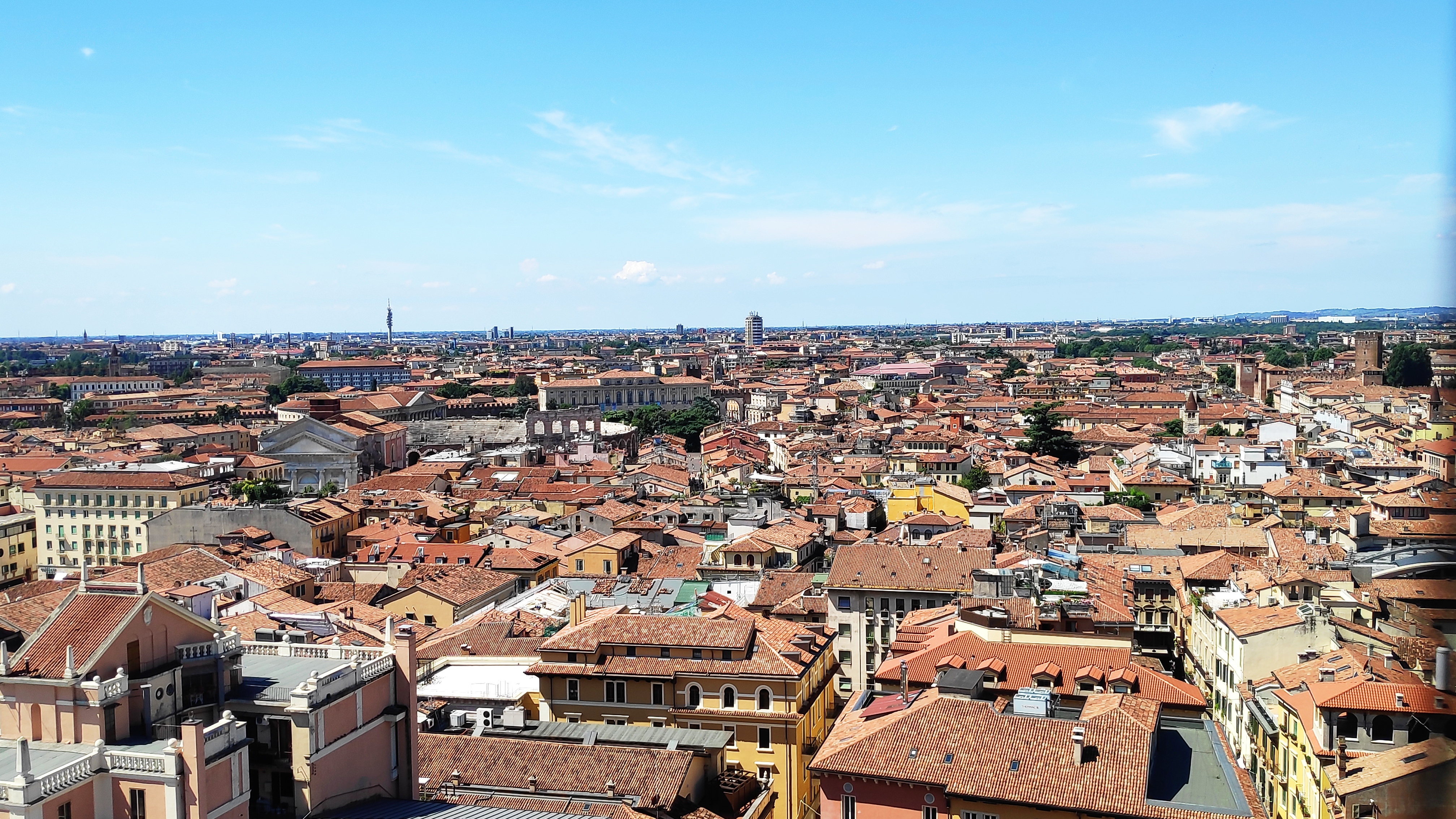 Finally to round off a nice visit I was recommended to view the city from Castel San Pietro. It is possible to take a funicular railway up to the Castel but I simply took the stairs. The view from the top is equally as spectacular as the tower and apparently offers a great view of the sunset. Unfortunately I didn't hang around long enough to see that.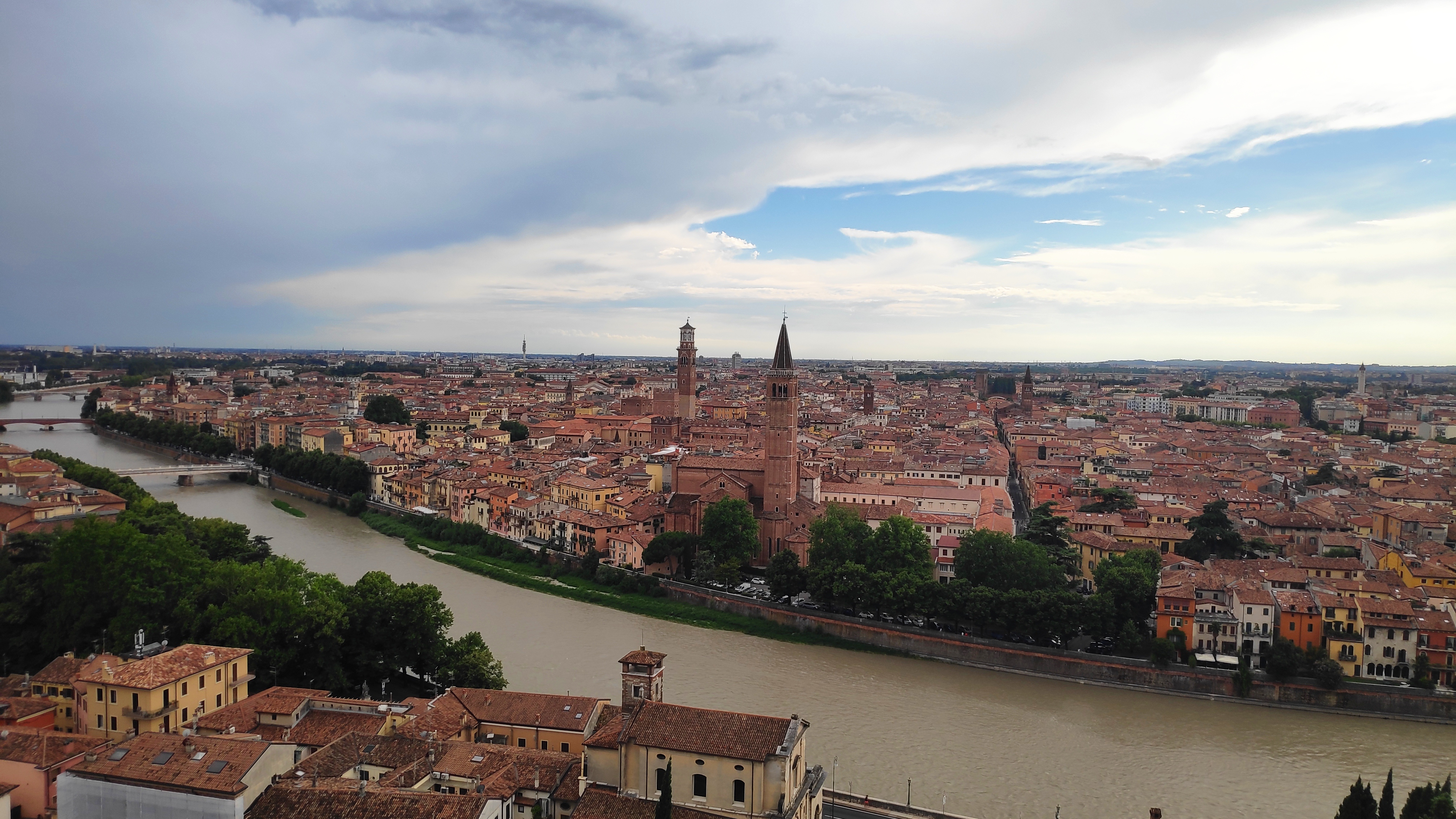 Overall Verona is a charming city which is easy to visit in a single day.