Perugia & The High Seas 🇬🇷 🚢 🇮🇹
Tue, Jul 21, 2020 5-minute read
I am writing from the early stages of my 23 hour ferry journey between Ancona 🇮🇹 and Patras 🇬🇷. Just before setting off I had time to visit Perugia and stay at a B&B on a farm. It was intended as a stop-off but transpiring to be one of my favourite Italian cities!
Perugia for me was a little hidden treasure: a city atop a hill with fortress walls and narrow maze-like streets within, not to mention a panoramic view across the surrounding landscape.
Finally I departed for my final Italian stop: Ancona. A deceptive glimpse of the turquoise-blue Adriatic sea is a little let down by a fairly unremarkable port city, but thankfully I had a day to explore the surrounding area and there was some beautiful coastline to be found. A welcome view before a daunting 23 hour trip across the Adriatic sea with no accommodation…
Perugia
The drive from Lake Trasimeno to my accommodation in Perugia only lasted approximately 30 minutes. This time I was booked into a dorm room at the fascinating Perugia Farmhouse B&B. About a 10 minute drive outside Perugia, the farmhouse naturally has a large amount of open space for guests as well as a very nice pool. But the real icing on my cake was an inbound birthday party the next day which meant I was upgraded to my own private little cabin on the farmland!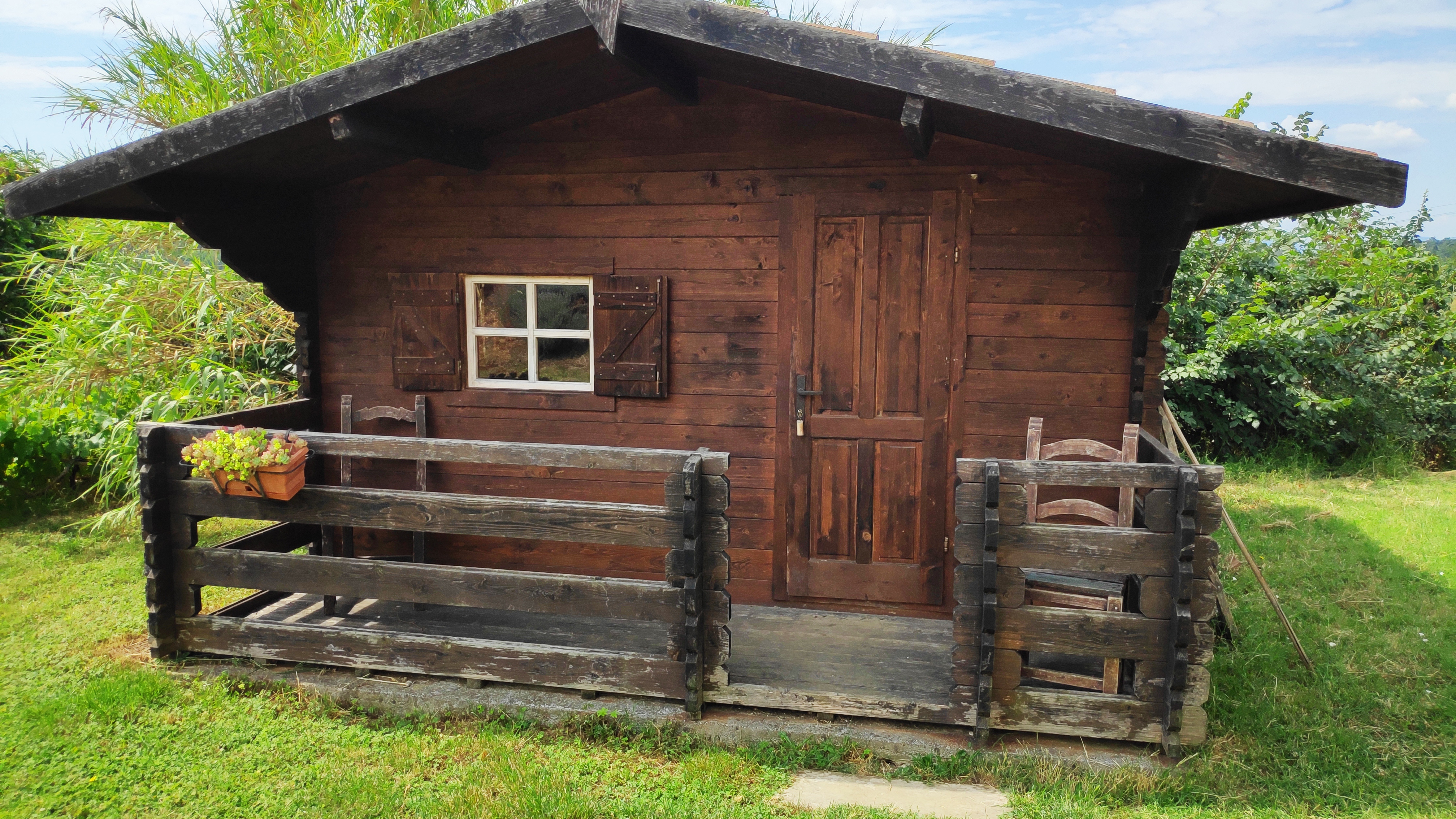 The room was very cosy and the ideal place to take a few hours and write my previous post.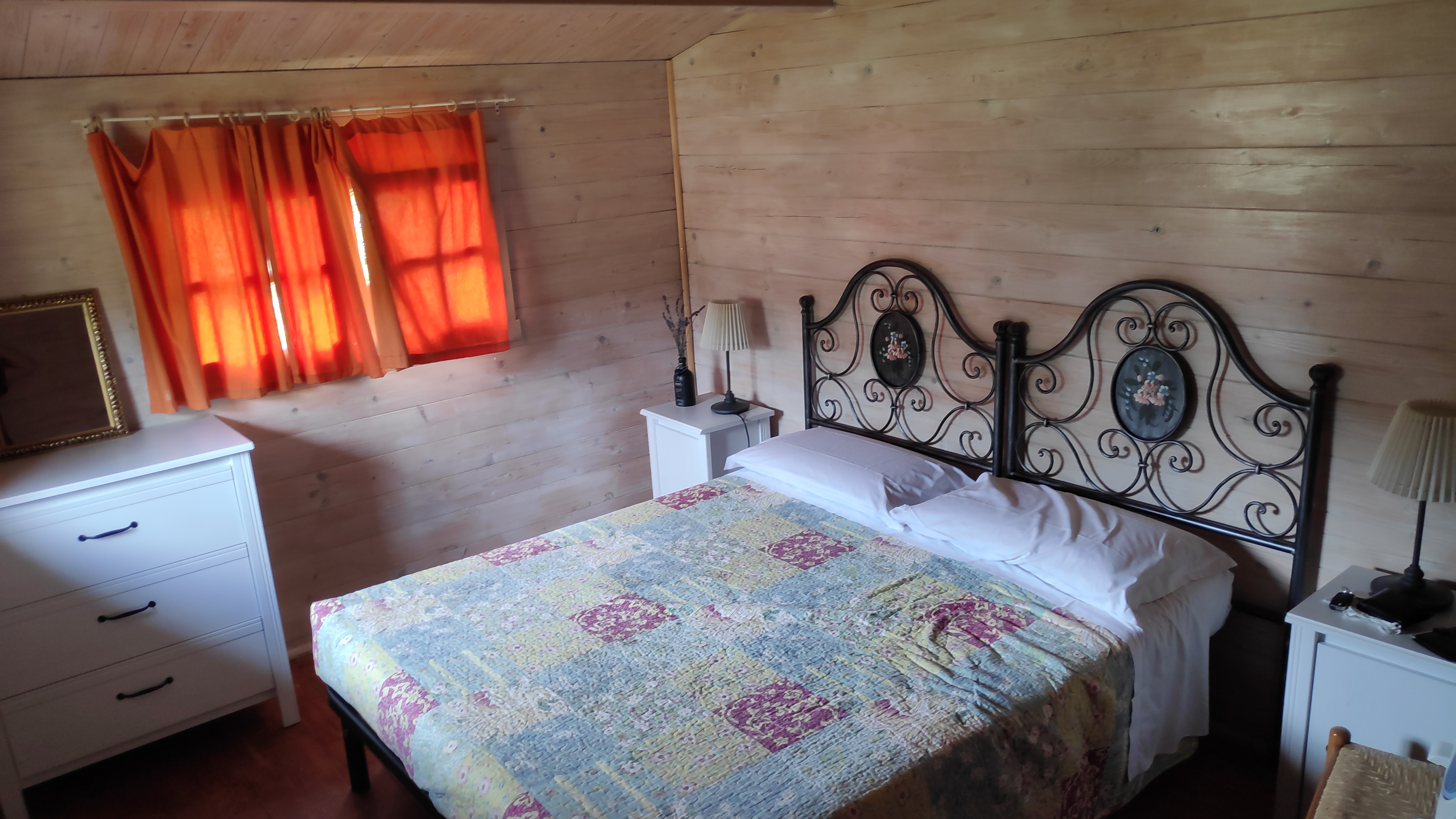 The city of Perugia is set on a hilltop meaning the grounds of the B&B had a nice view over the city with the comfort of being in an open rural area.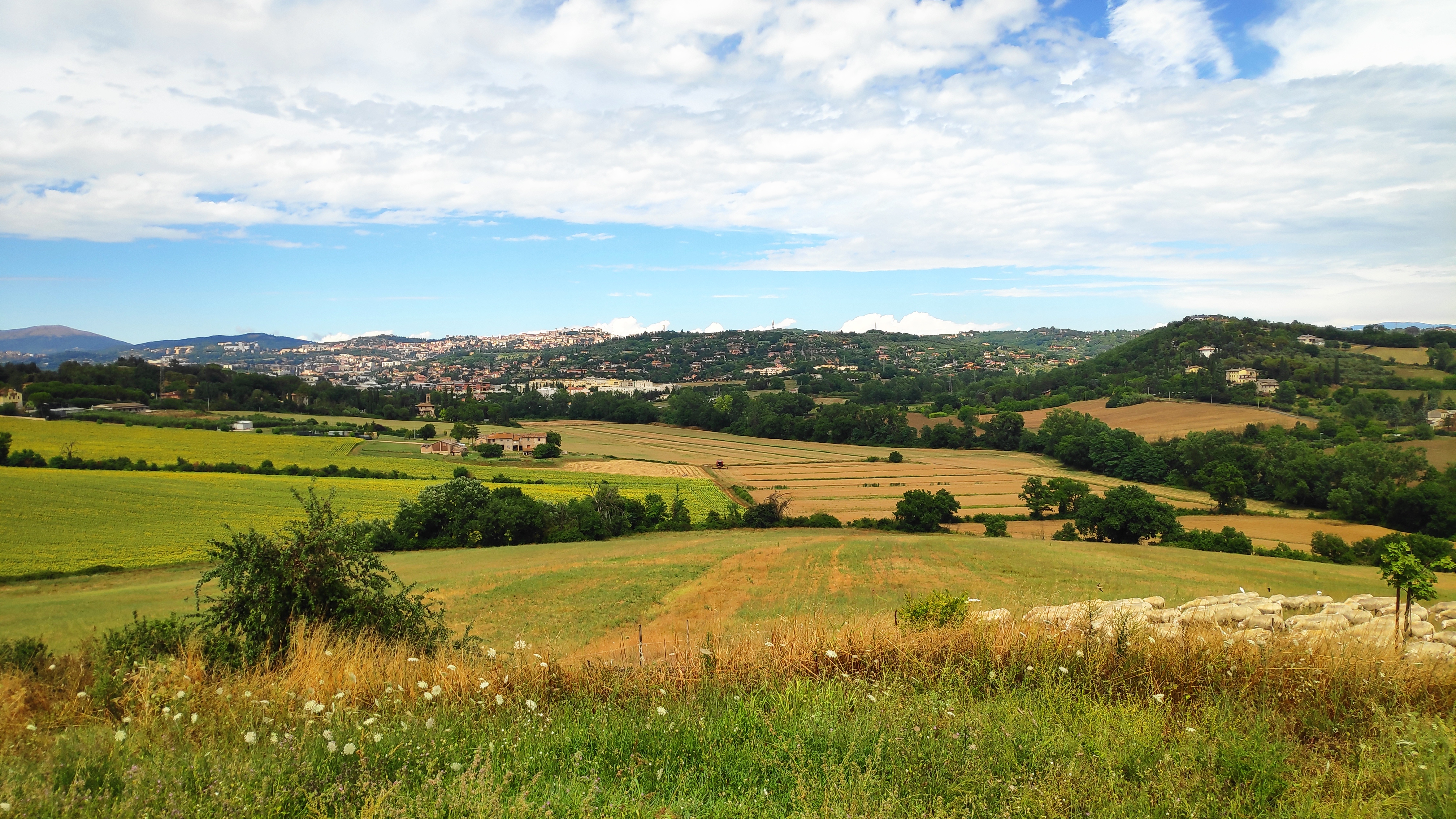 I have thus far made the claim that Perugia was one of my favourite cities in Italy. If you know me, my reluctance to enjoy purely religious history too much, and a slight reluctance to visit expensive tourist attractions, you will know how delighted I was to ascend into the city by escalator into Rocca Paolina, a fortress fully open to the public.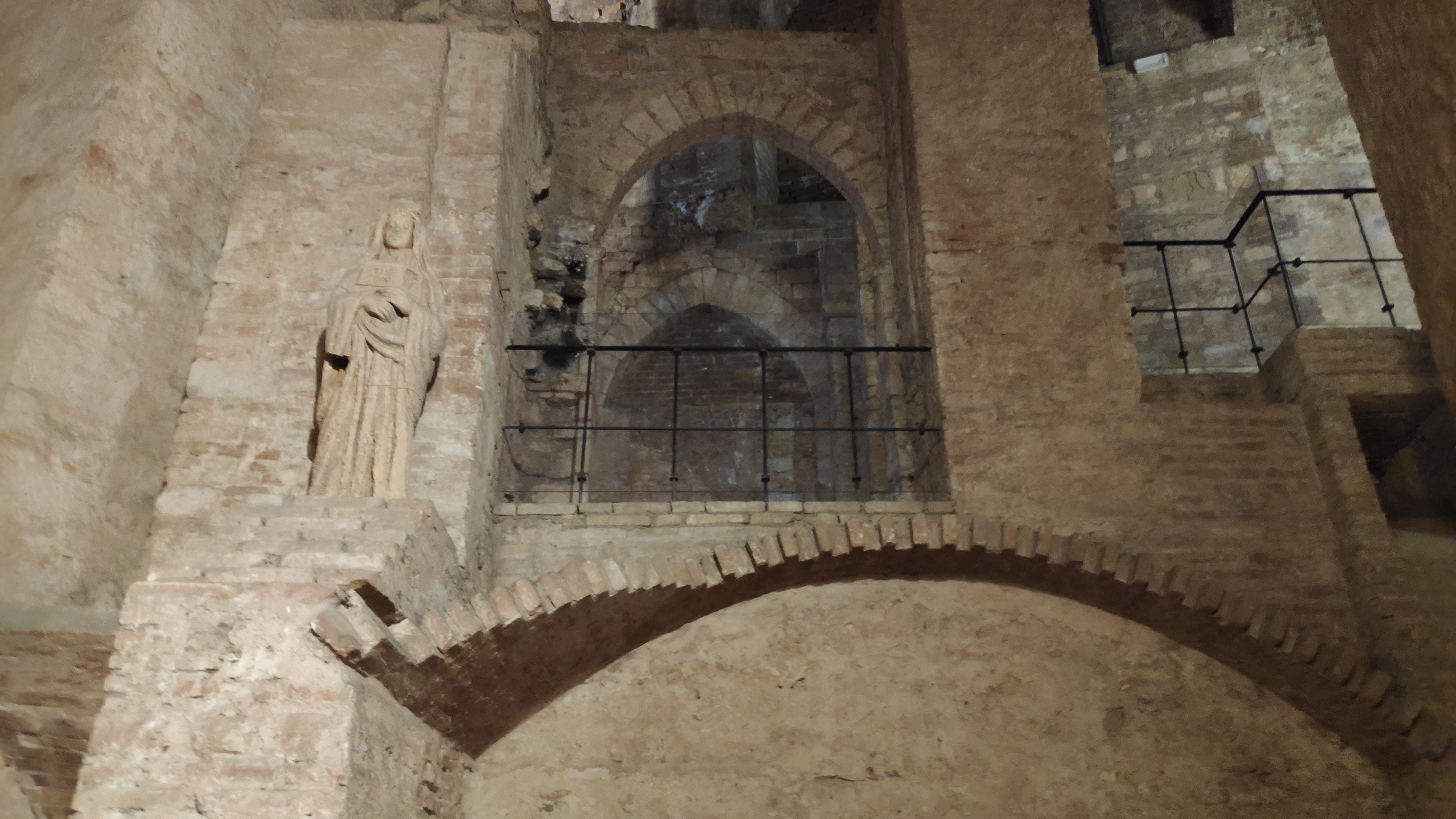 The fortress was built in 1540-1543 during the Renaissance and was built from materials obtained by destroying over a hundred houses, as well as churches and monasteries, destroying a whole district. Given that it was built as a show of papal power, and at the cost of buildings even more ancient than itself, I should find it somewhat appalling, but nevertheless I cannot deny it is an interesting structure.
When you reach the top of the fortress remains (again by escalator) you are greeted to one of many panoramic views of the surrounding landscape.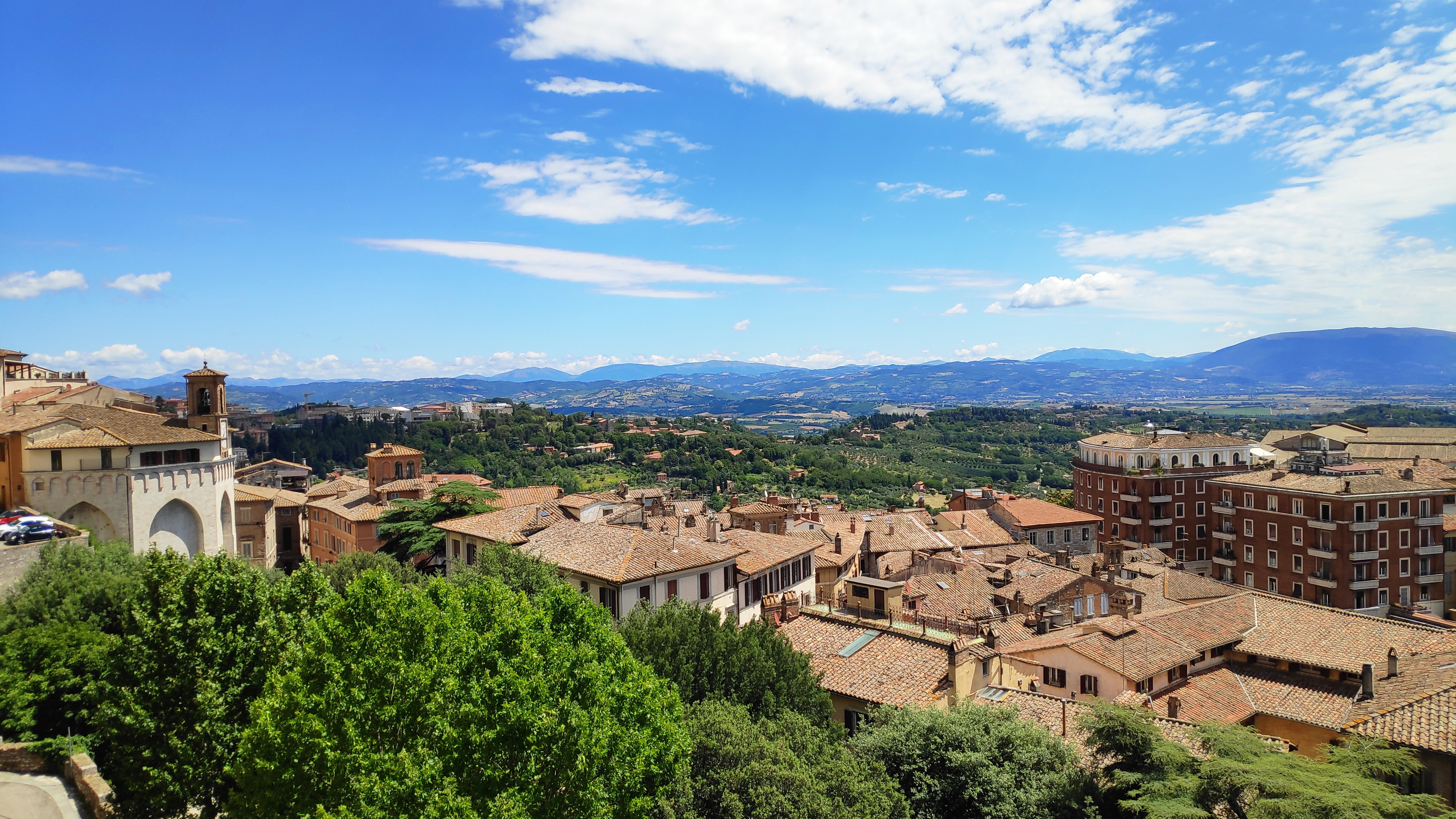 But maybe even more interesting for me is taking a journey into the North-east of the city. The streets here were incredibly quiet, free even of locals walking around. It was like a maze navigating winding narrow streets with long sets of steps leading to nowhere except a few front doors. I get the impression that not much has changed in the city since it was built.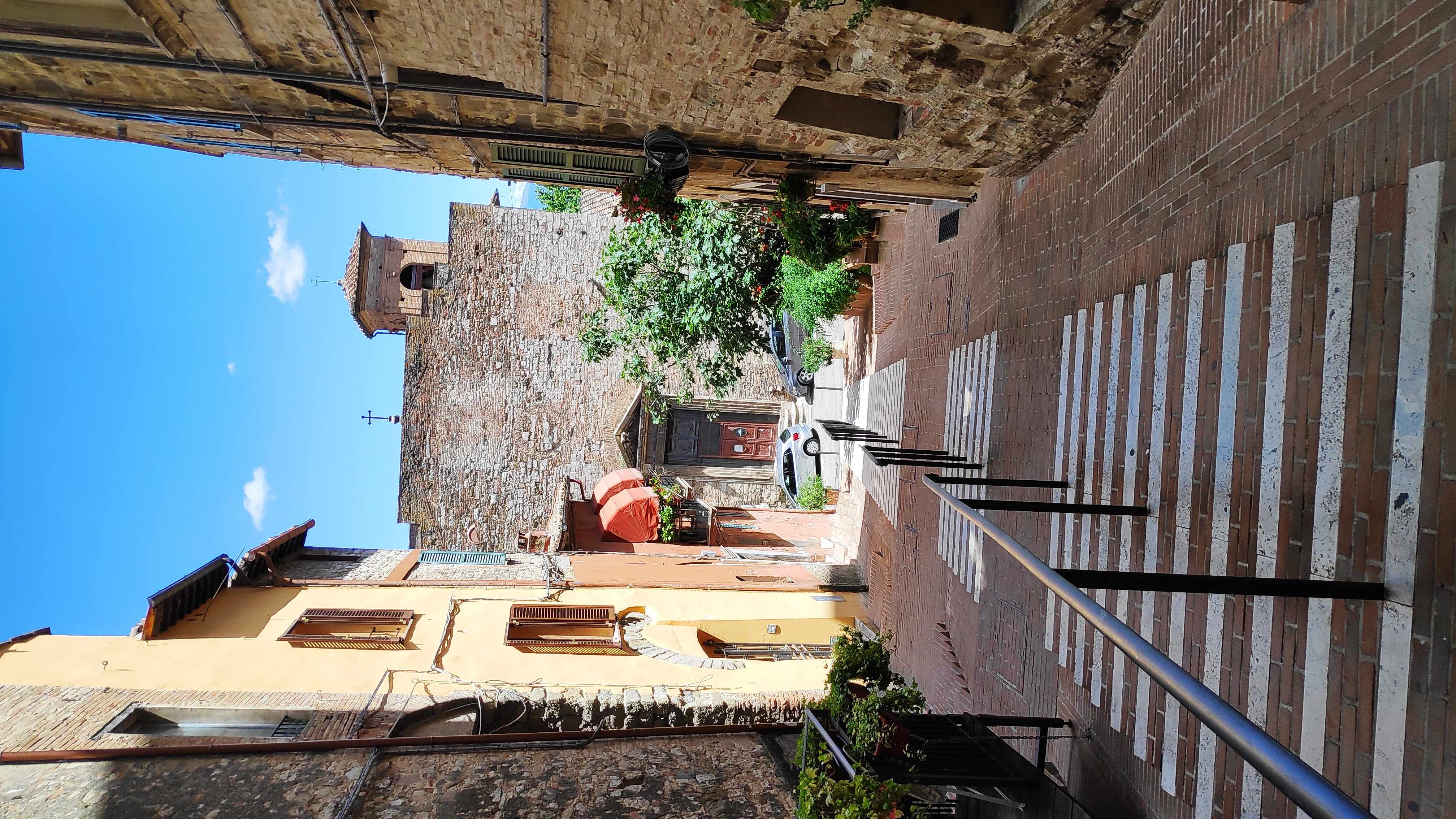 Finally a nice quiet place to take in a view over the North-east is Porta Sole. There are some nice benches under trees to take in a little landscape in peace.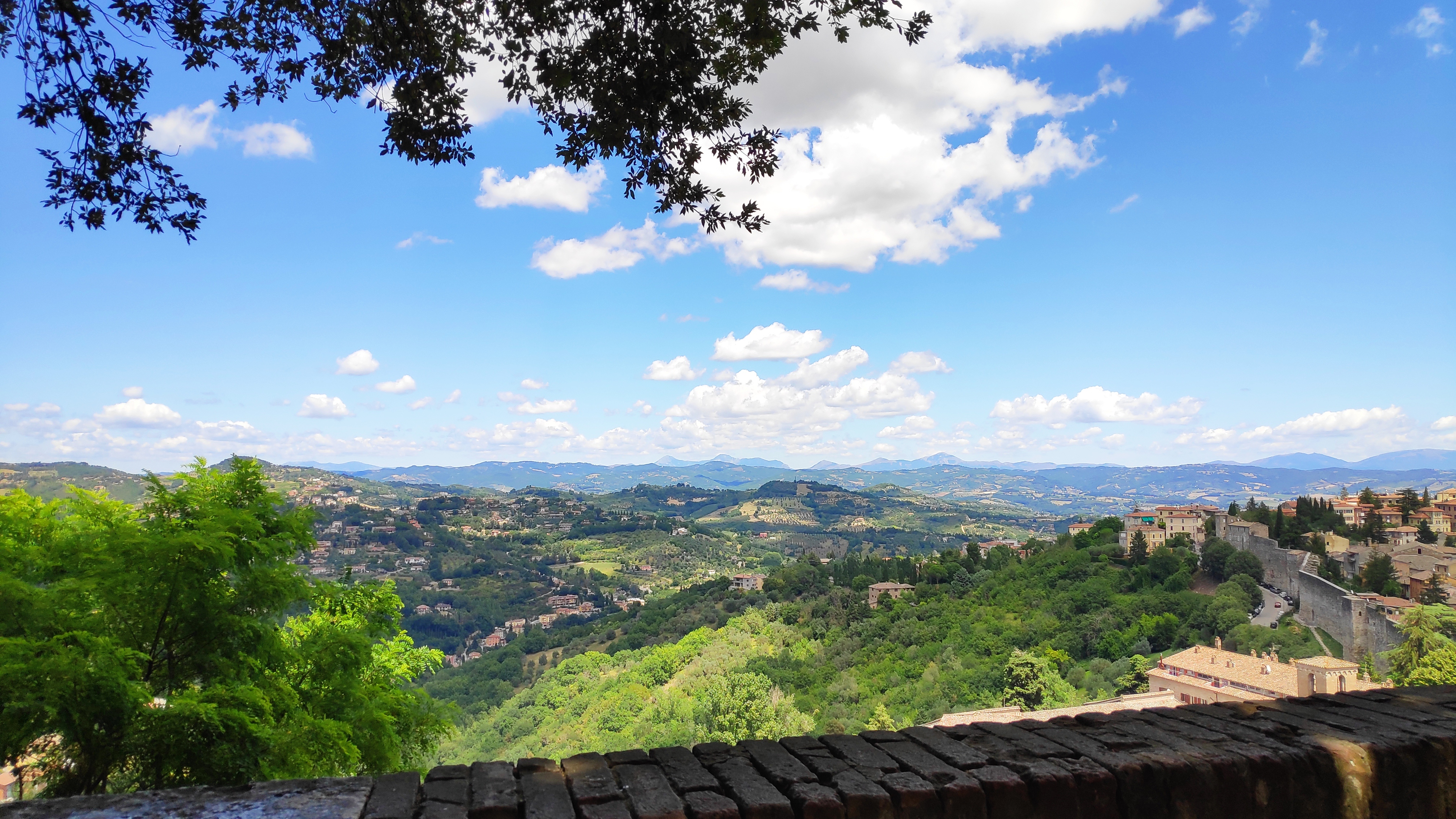 The stop in Perugia was more by necessity due to the route to Ancona, it turned out to be a worthwhile stop that I would recommend to anyone!
Ancona
Setting off from Perugia I head for my final Italian stop, the port city of Ancona. The first sign of an imminent arrival is a glimpse of the Adriatic sea. The city of Ancona itself is not so inspiring, it is clear the city is mostly geared towards being a port. I took a brief walk around the city to find something to eat and it was quite pleasant, but also unremarkable.
Thankfully only a 10-15 minute drive outside of the city takes you to some stunning coastline away from the shipping routes. On a warm Sunday afternoon it was no surprise to find a lot of locals parked at the top of the hill which leads down a steep path to Mezzavalle Beach.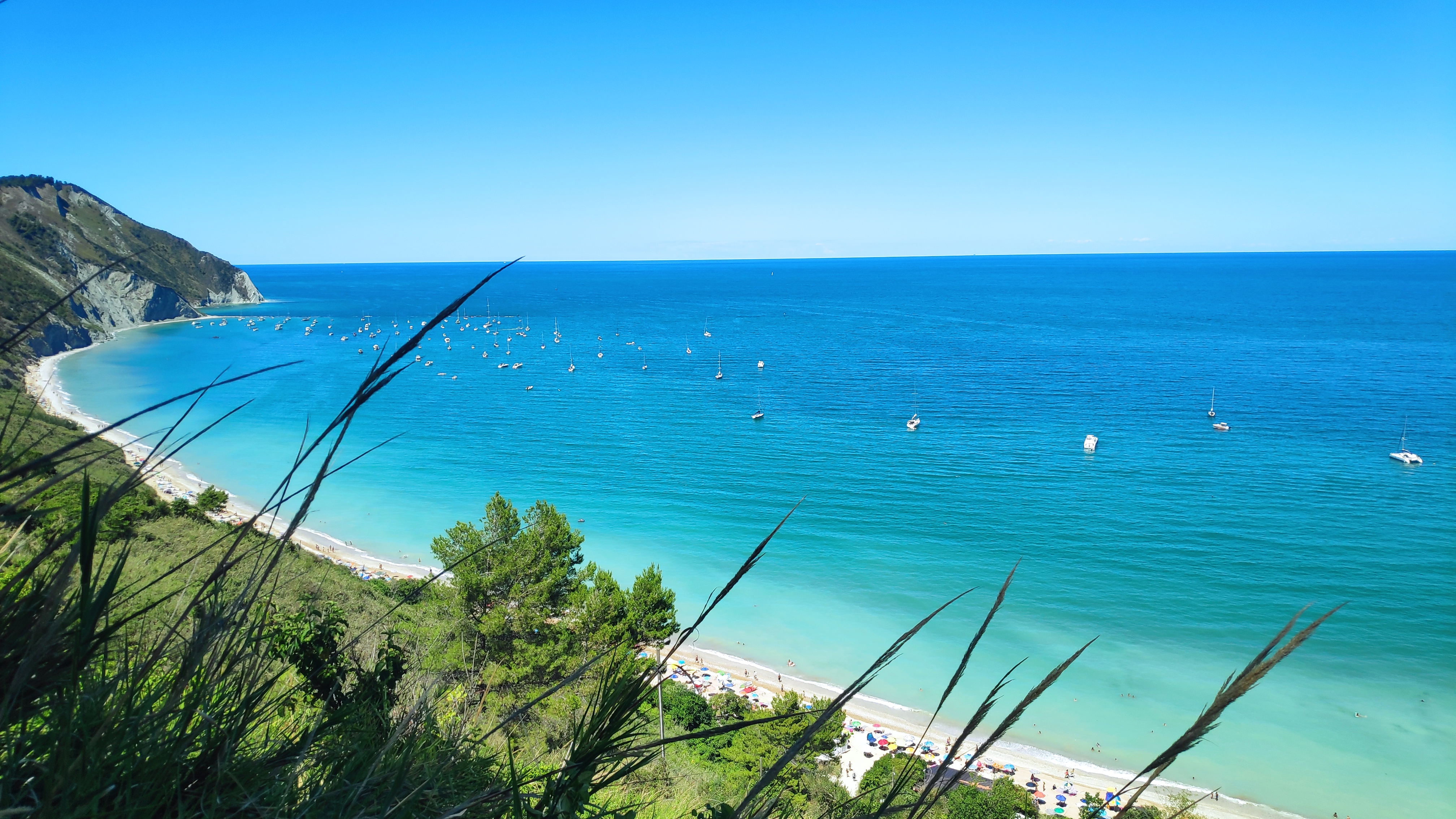 I walked down to the lesser-populated end of the beach to enjoy some swimming. As the sun began to set it was time to head back to Ancona to prepare for the next day, a potentially torturous 23-hour ferry trip with nothing other than a small air mattress.
The sea
20/07 19:38
I am sitting inside the ship looking out the window at a pitch-black Adriatic sea. I embarked at 16:30 (a full 3 hours later than my ticket time), taking as many comforts as I could from my car, before settling down at some seating upstairs and enjoying the first of presumably many beers to help pass the time.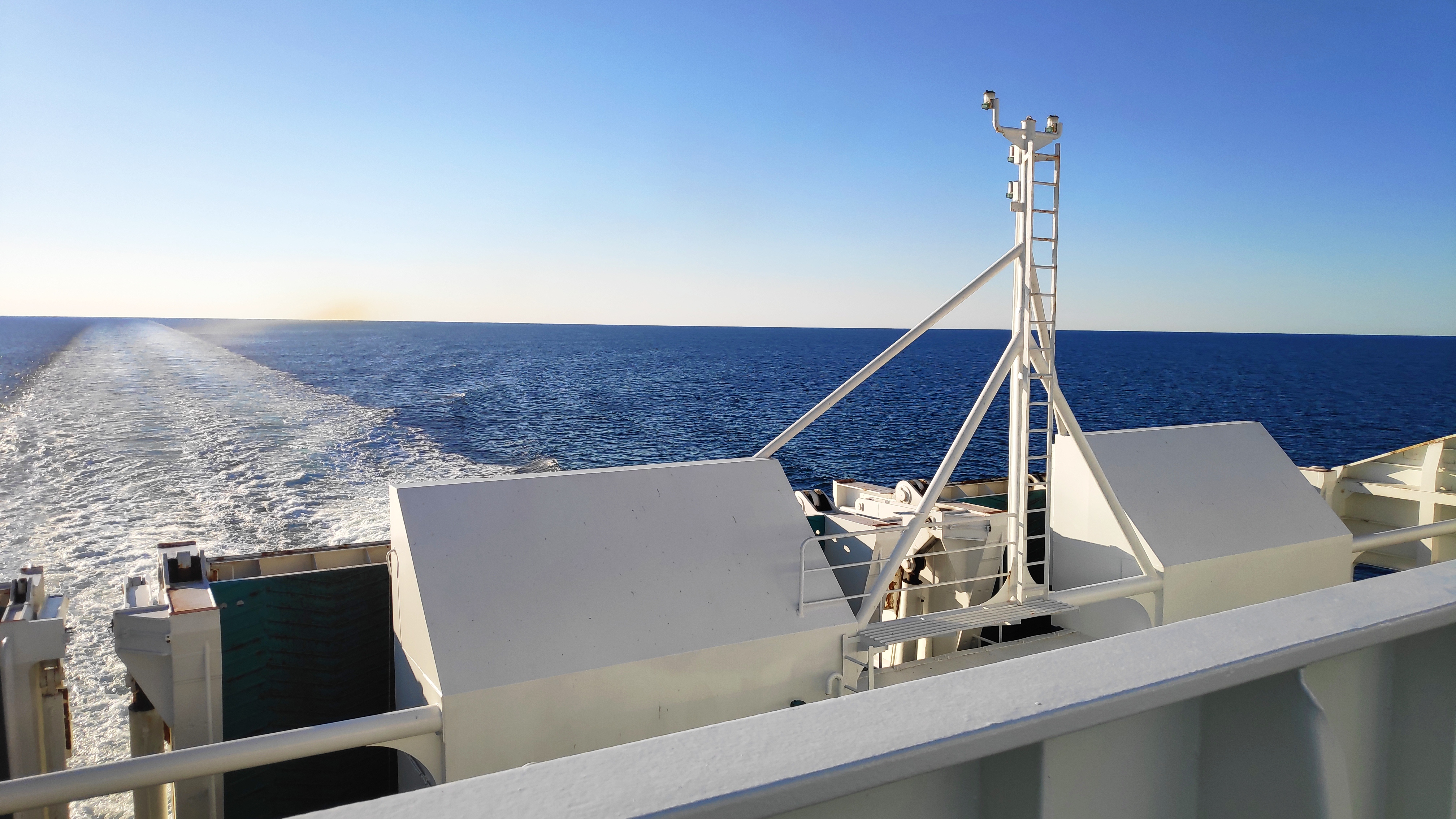 Watching the sunset seems to be a nice way to send myself to sleep!
21/07 08:22
My apprehension about getting through the night turned out to be unnecessary. Armed with only an inflatable mattress and the warm sea air out on deck I managed to get 5 hours of reasonable sleep with even some unusual dreams. Ultimately I was woken up by the sunrise over the mountains of Albania, and it was hard to be upset by that.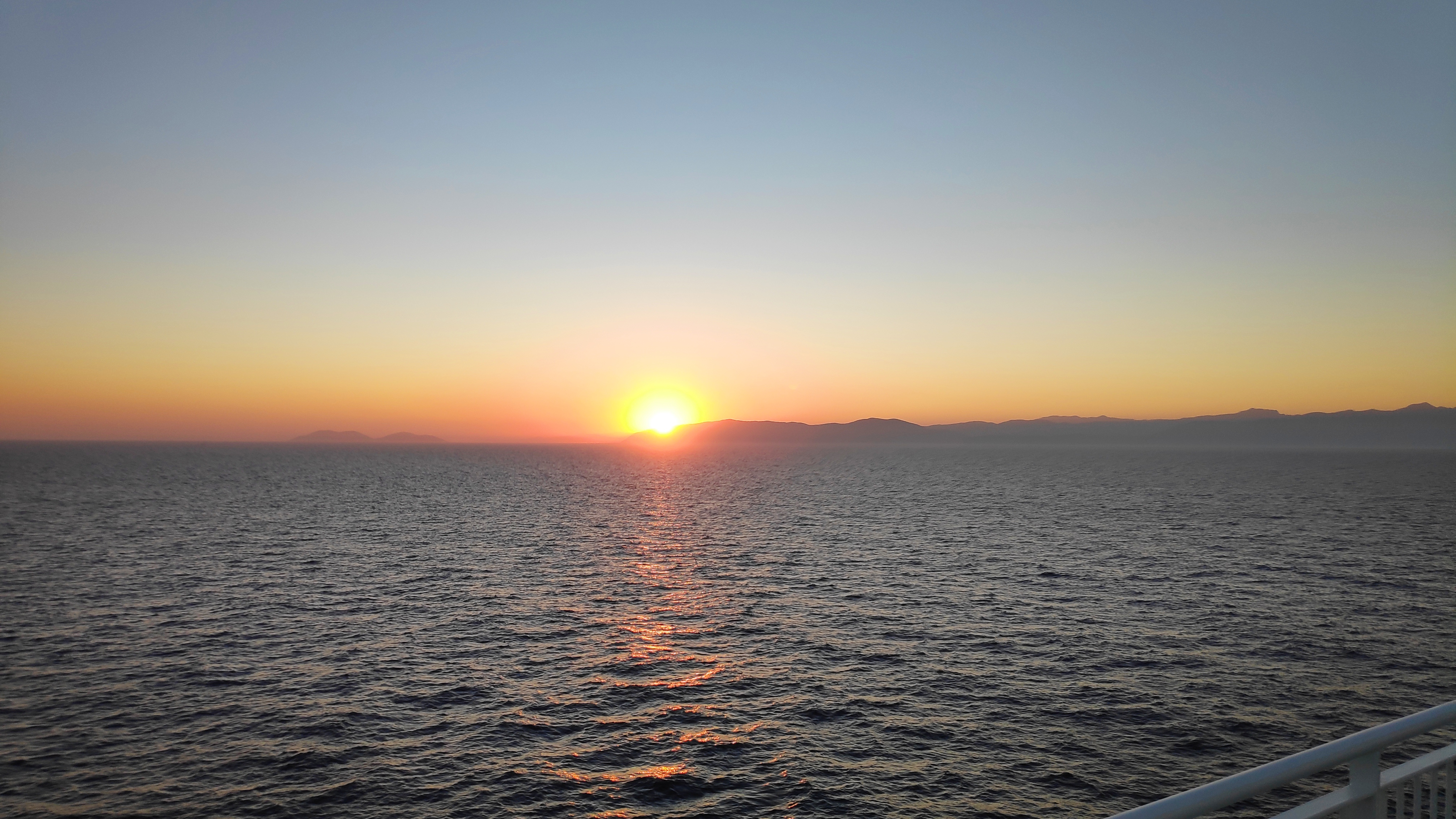 I took some time to enjoy it before the rest of the ship, comfortably sleeping, made their appearance.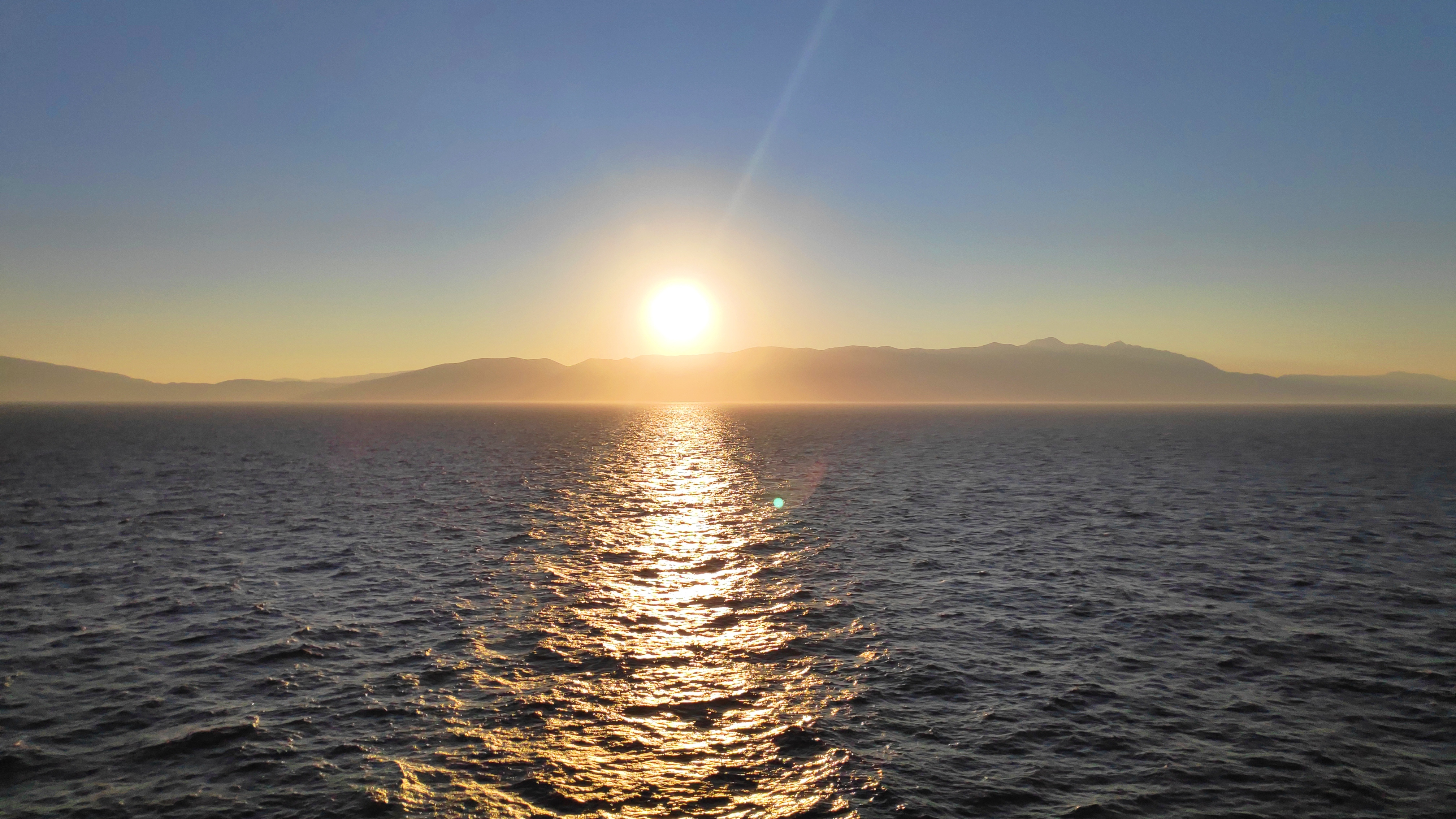 Then slowly the boat passed between Albania and Corfu, signalling that we were approaching the first stop, Igoumenitsa.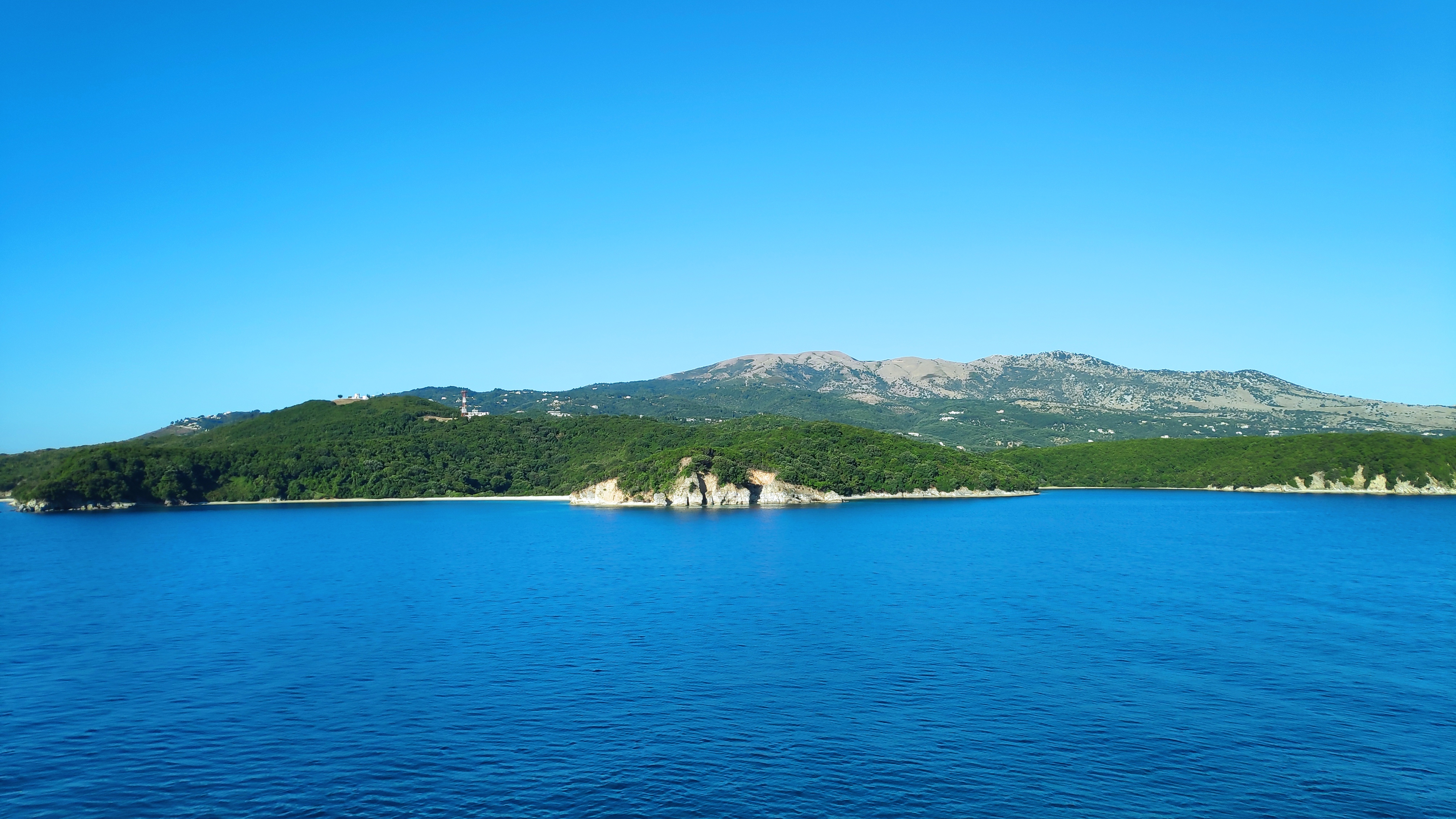 I still have about 6 more hours until we arrive in Patras but I will leave the writing for now, you will just have to imagine the views sailing Greek coastline for now…