Patras & Neda Waterfalls 🇬🇷
Thu, Jul 23, 2020 5-minute read
Entering Greece was more of a challenge than I had hoped for through my own stupidity, but once I entered I was met with immediate hospitality in the pleasant port of Patras. I have also been treated to arguably the highlight of my trip so far, and an early sign of Greek beauty, Neda Waterfalls.
For those planning to visit Greece in times of Coronavirus I cannot stress enough that at this point in time it is very easy to visit if you fill in a passenger locator form at least 24 hours prior to arrival. Failure to do so may cause issues on arrival, and that is all I will say about that.
Once I did make it into Greece I stayed two nights in the port of Patras, not well known for tourism but nevertheless a pleasant place to stay. Then on the Thursday morning I head off early to take a long, hilly journey to go and find Neda Waterfalls.
Patras
The city of Patras is not rife with attractions or things to see but, for a city that is not well known outside of Greece, the city is surprisingly vibrant with an abundance of exciting places to eat and drink. Not too surprising for the 3rd largest city in Greece.
My first night was one of recovery after a tiring boat trip from Italy. I headed directly for my hotel, Moxy Patra Marina, showered, and headed straight into town for some food. The city was alive with people shopping, eating, and drinking.
The next day I thought I would check out a nearby park that overlooks the city. Although relatively small, it gave a nice view over the city and also over the water to the mainland opposite.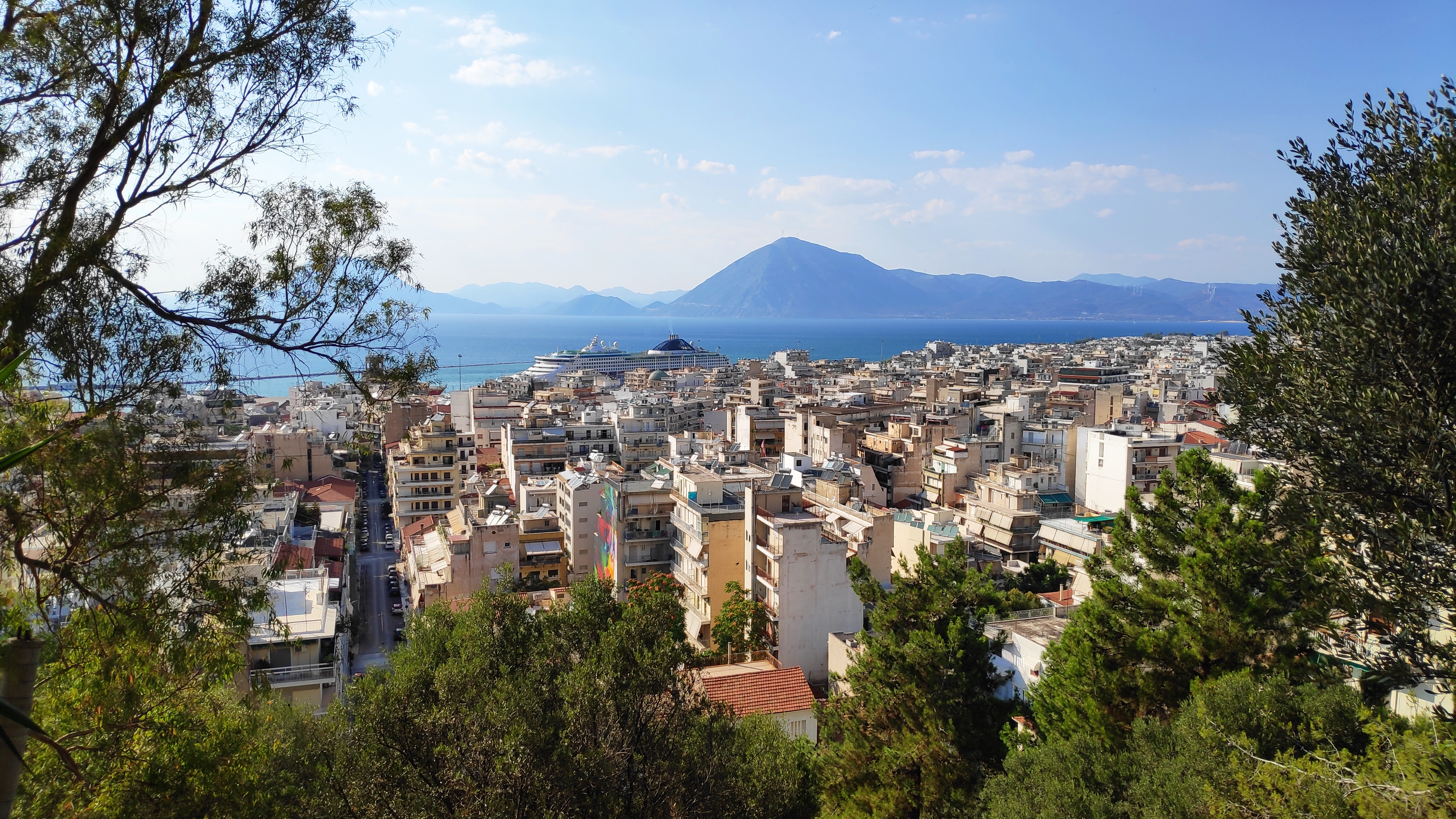 Alongside some planning for my trip to Neda Waterfalls, I also spent some time chilling out at the Marina. I was actually approached by some people to ask if I was ok by myself which was really nice to ask; I know a few Greek people and this sort of kindness is completely ordinary.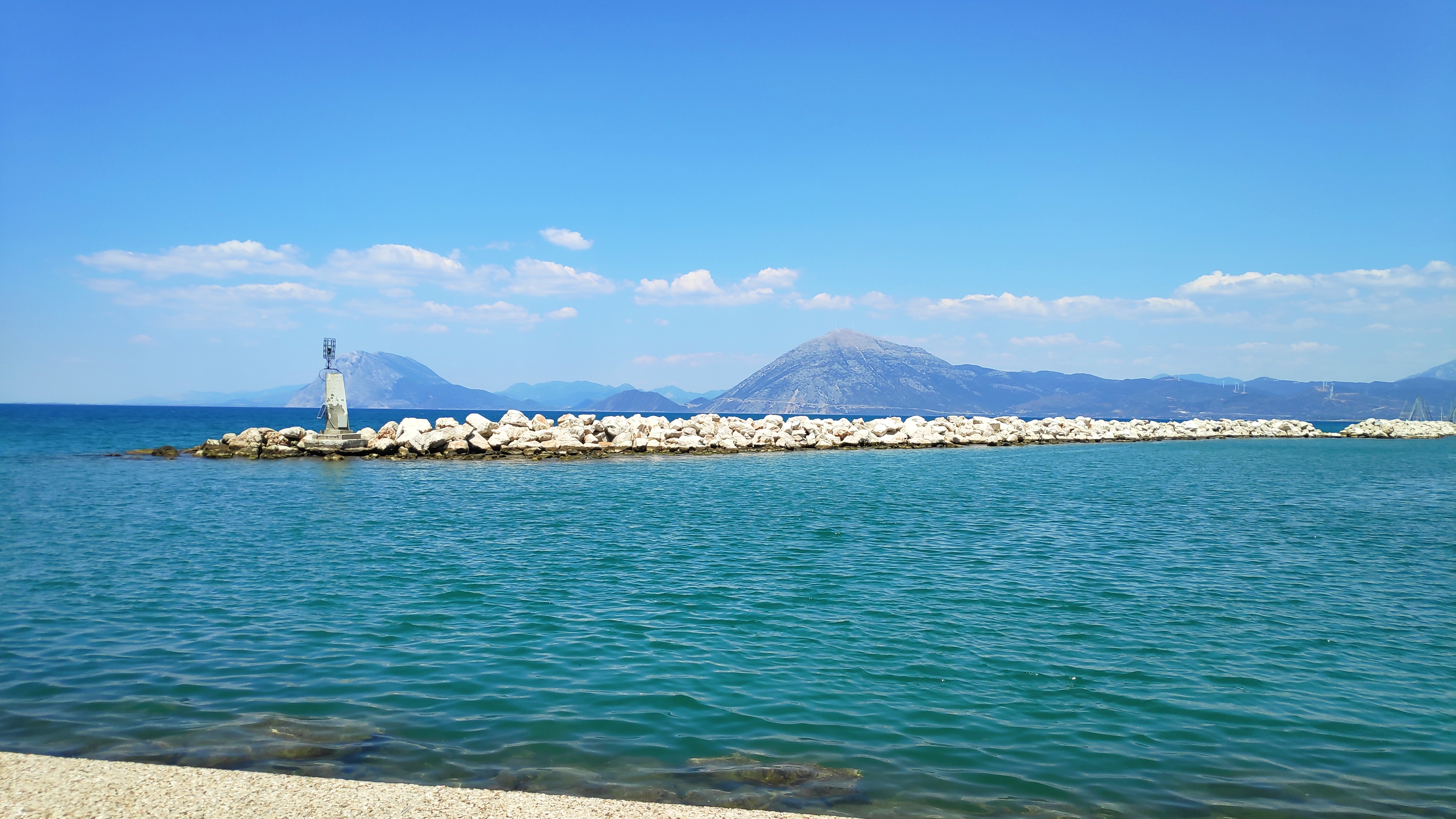 One real highlight of the Moxy Patra Marina Hotel is its rooftop bar with a view over the marina. The sun sets opposite the marina and it is quite something.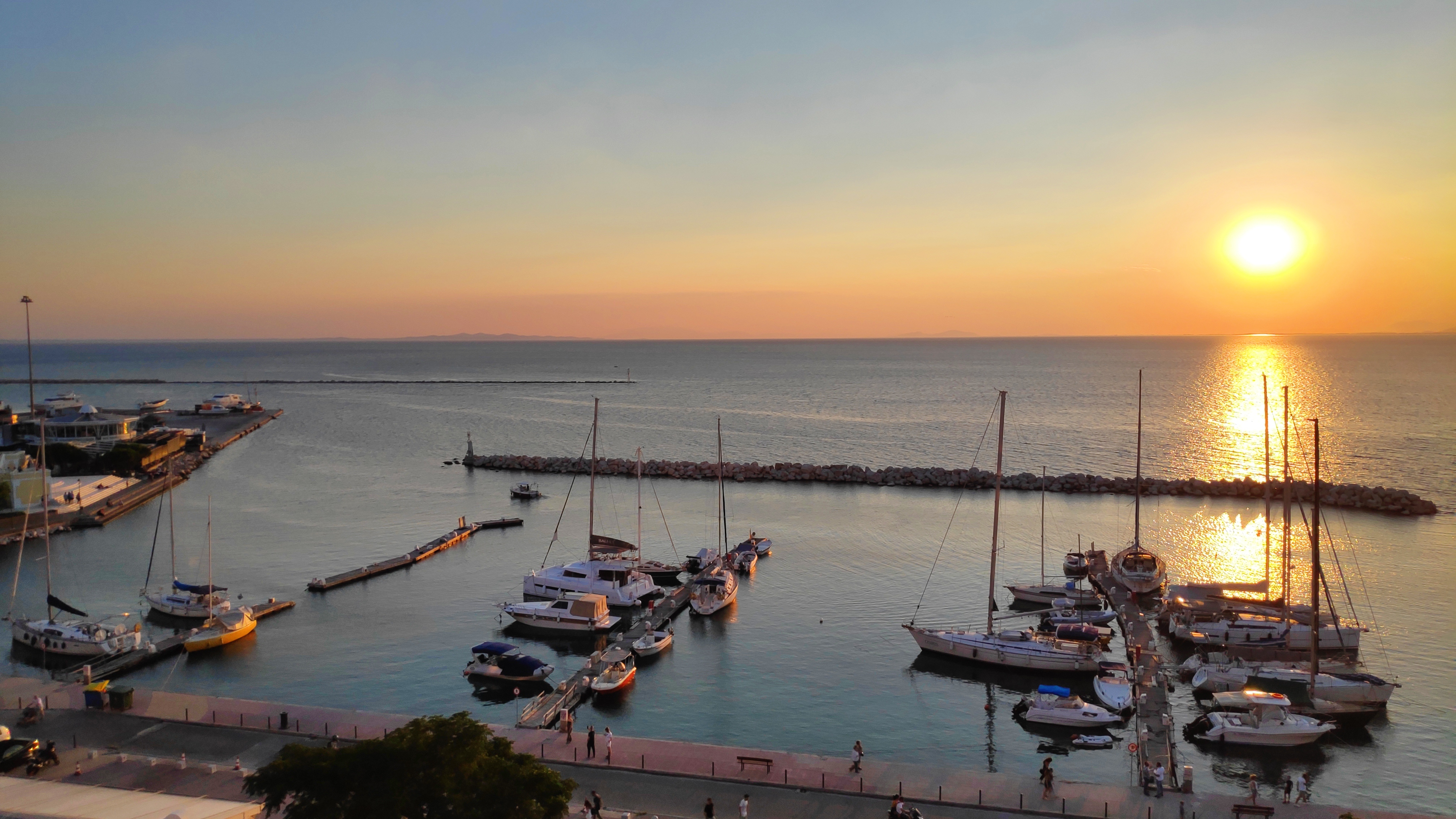 The sunset actually got better and better and created quite a phenomenal spectrum of colours over the hills opposite.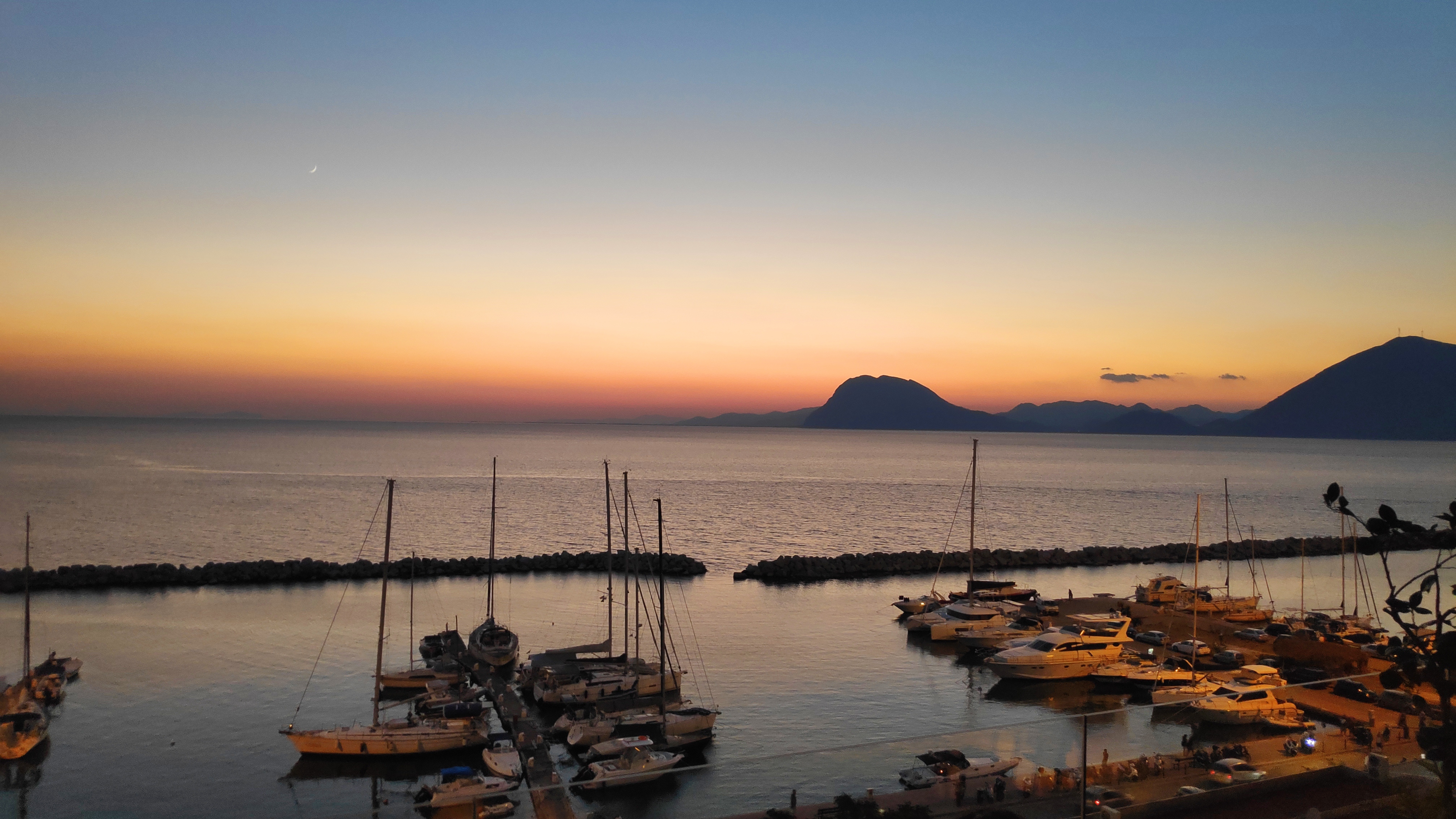 That is all I have to report on Patras. It was the ideal place to take a rest after an intense boat ride, and the ideal place to plan my visit to Neda Waterfalls.
Neda Waterfalls
I do not know how the rest of Greece will be able to compare to the impressiveness of Neda Waterfalls, but I am reassured by those guiding me that it will.
The walk to the waterfalls begins after a hilly drive through the Peloponnese and a rather bumpy off-road trail that leads down to an area to park the car. I started my Strava tracking a little late but it is a simple walk down the road to where my tracking starts.
The hike to the waterfalls is relatively simple. The route does require a bit of care at times as it isn't always steps and flat path, but nothing more than a careful descent down some smooth stones.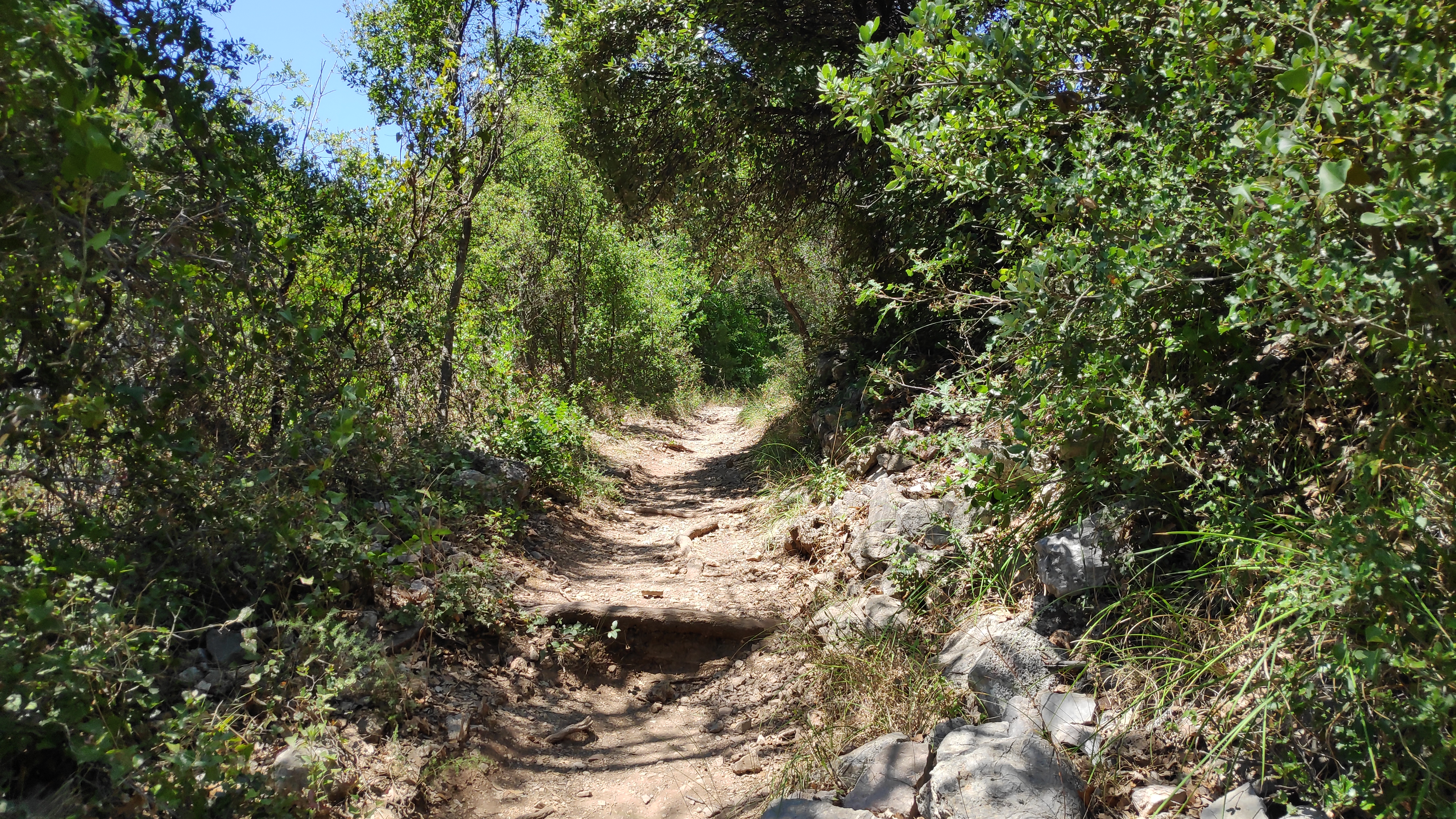 After only about 10-15 minutes of light hiking I was already met by the lower section of the waterfall with a brilliant turquoise pool at the bottom. It appears you cannot swim in this section but it is not a problem as the real prize lies ahead.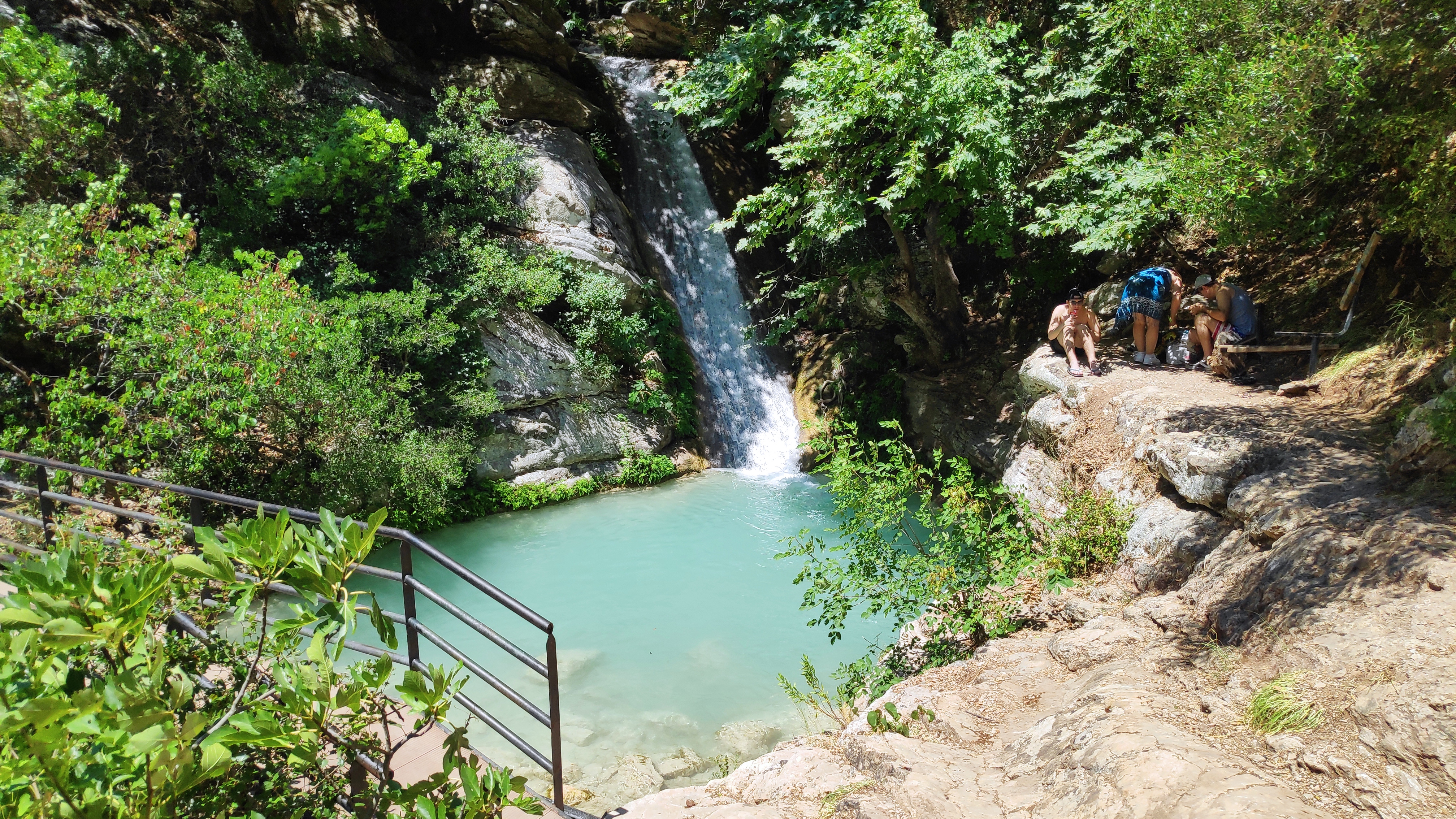 Again after around 10-15 minutes of further hiking I already found myself at the main waterfall. It is a little larger than the other one but with an equally impressive pool. The water falls from quite a height above the pool and in 35 degree weather it is impossible to not want to get in the water as soon as possible.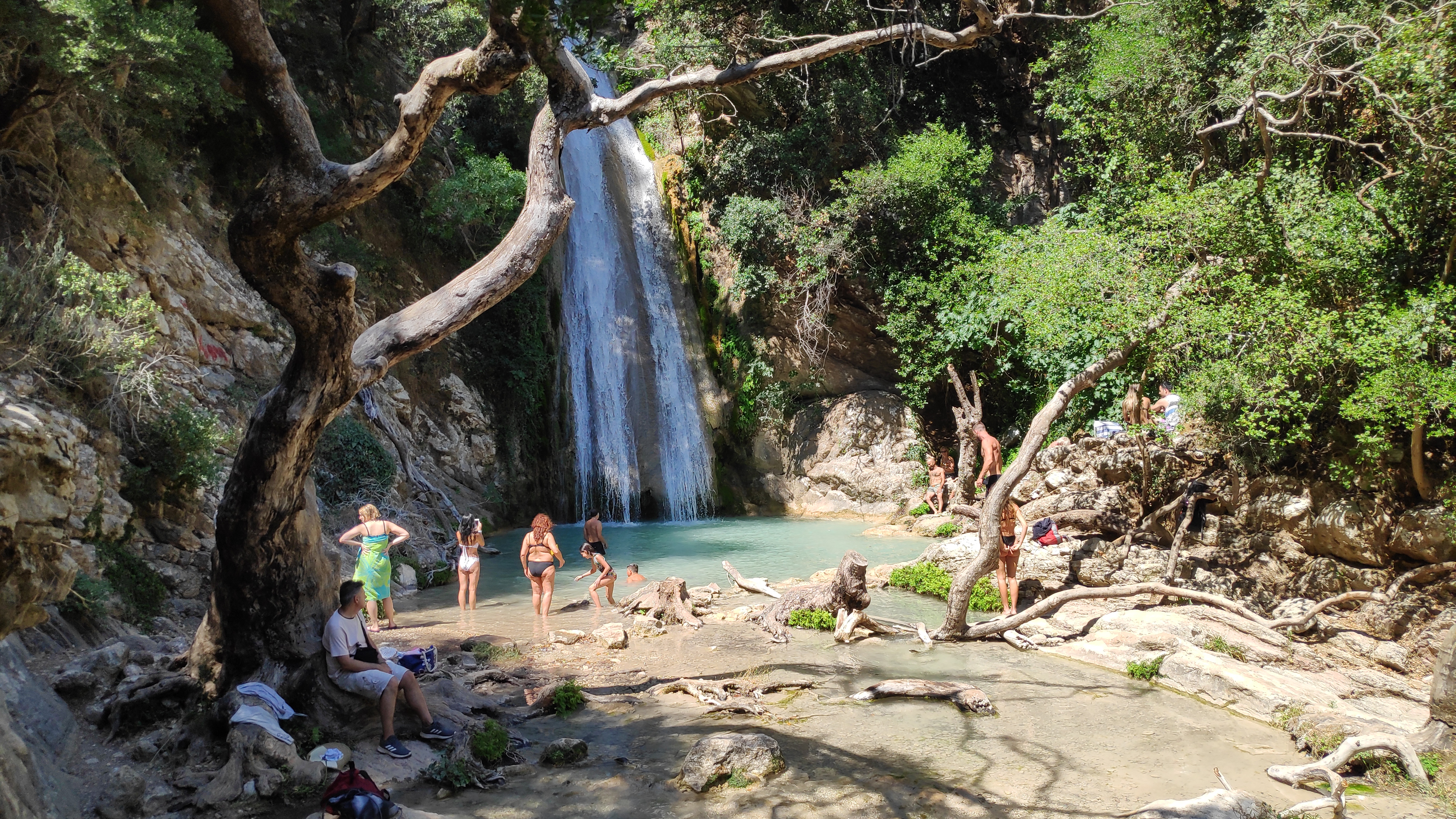 Yet somehow on my first step into the water it was apparent that the water is ice cold. It took a little while and some bravery to immerse myself in the water, but after a few more minutes I was used to the temperature and it was incredibly refreshing. I briefly swam under the falling water for the ultimate refreshment. I really didn't want to leave the comfort of this waterfall!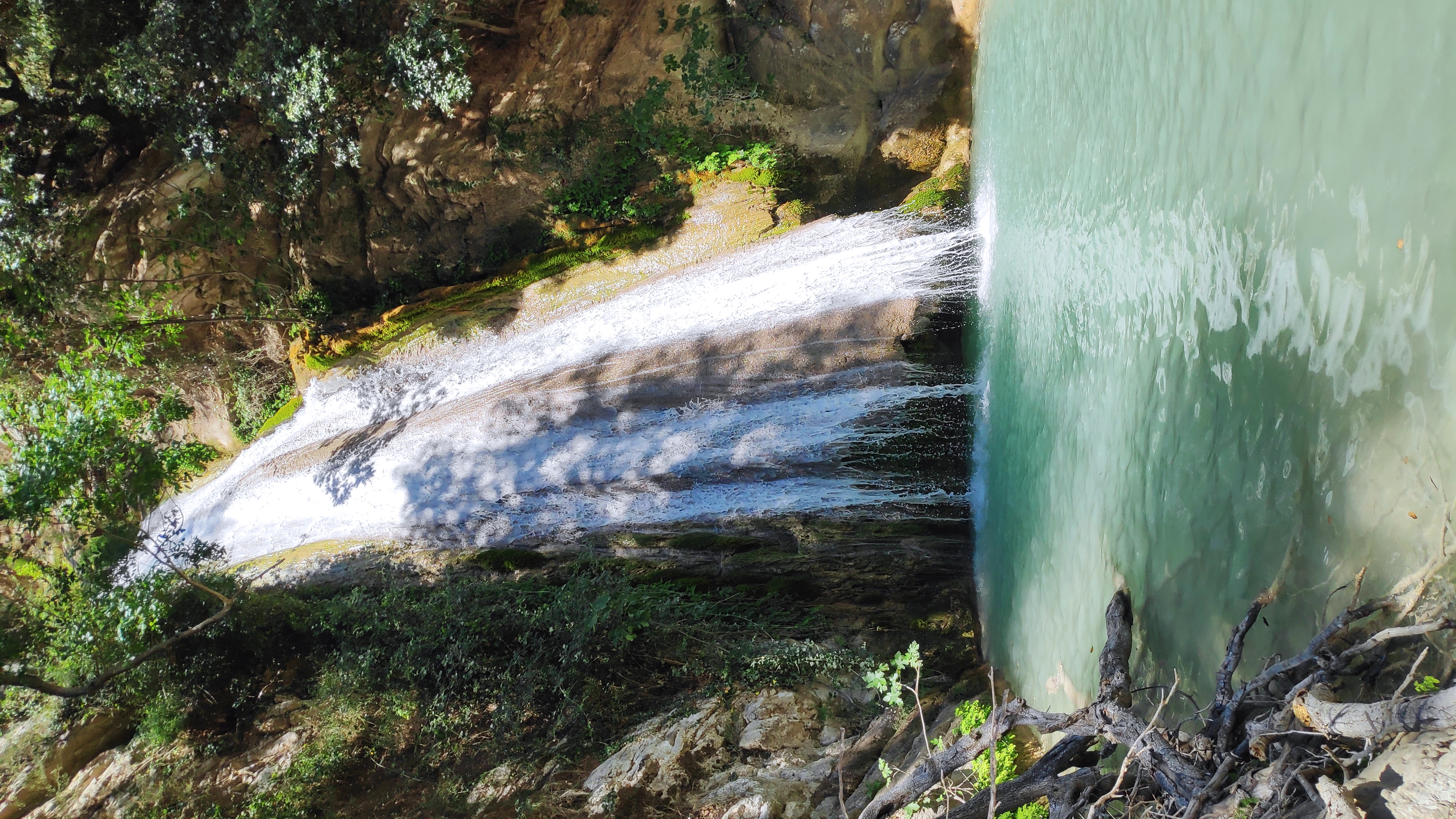 When I finally found the motivation to leave the waterfall I took the path that lead slightly further uphill. It only lasted about 5 minutes but stopped almost immediately at a very small monastery and a large cliff-edge into the gorge below. The view into the trees and the valley into the distance was worth the short detour.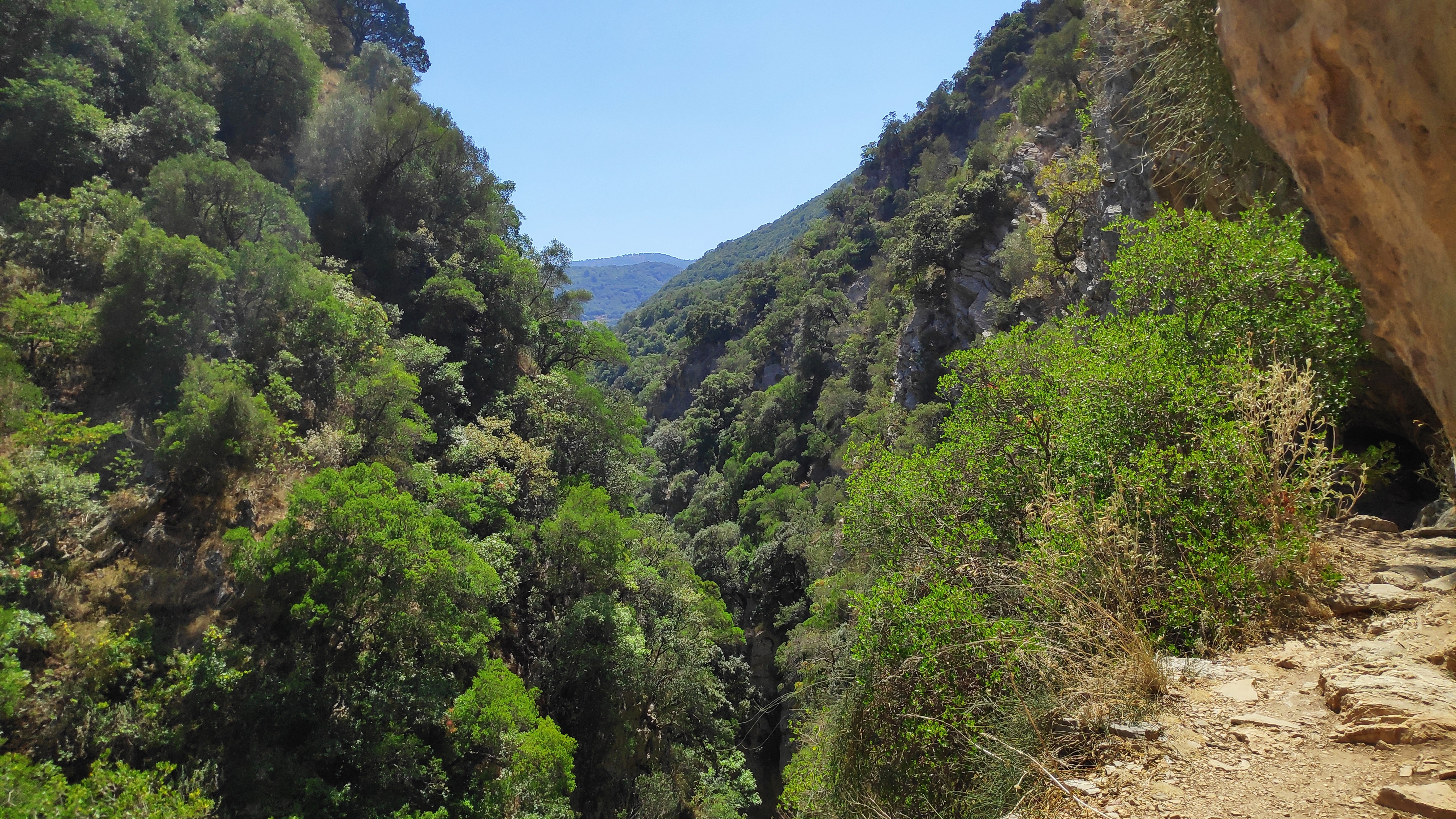 Finally on my descent I found a little spot to do some drone flying to get a nice shot of one waterfall flowing into the next.
The route to and from the waterfall is a little challenging at times, as has been the entire trip thus far. Somehow my car carries on without the slightest sign of issue, it is an unsung hero of this adventure.
This post only covers a couple of days and even in writing it I have had some great adventures since. It is going to be a challenge keeping it up to date, if you are reading this then I am incredibly grateful for sticking with it and I will do the same!