Firenze, Siena, e Lago Trasimeno 🇮🇹
Fri, Jul 17, 2020 7-minute read
Firenze, or Florence if you wish to ruin a charming city name, came with a lot of expectation: "The best city in Italy" said some. After 3 days of touring the city I made my verdict and travelled to Lake Trasimeno for a couple of days of relaxing camping at a centrally-situated lake, but not before a brief visit to the smaller city of Siena.
I sit here in a cabin in a farmhouse in Perugia on a rainy afternoon desperately trying to cast my mind back over the past 5 days. Getting photos, videos, drone footage, and thoughts into order and into words does seem to be becoming more challenging as this trip goes on.
There is certainly a lot one can do in Firenze and I can only scratch the surface with my visit, hopefully it at least serves as a springboard for your own visit someday. Siena was only a 2-hour visit which, although a beautiful little city, was more than enough to see all I needed to see. Finally Lake Trasimeno was a really nice place to spend some time relaxing, if I were going exclusively on a relaxing camping holiday I would easily choose to stay here for a week.
Firenze
Arriving on a Sunday I leisurely checked into my "hostel", PLUS Florence. It's actually more like a hotel as they have a pool and 5 floors but this also means the hostel atmosphere is totally missing. I decided it would be good to just casually walk the city at the end of the weekend and save the tourism for the Monday. This is a huge mistake as, anyone that knows Firenze will tell you, the city is basically closed on Mondays.
Almost a blessing in disguise, I was reduced to seeing the open-air attractions of Firenze. They start almost the second you enter the city centre. The most obvious is the Cathedral of Santa Maria del Fiore which, despite my lack of interest in most things religious, can only be described as an overwhelmingly stunning building.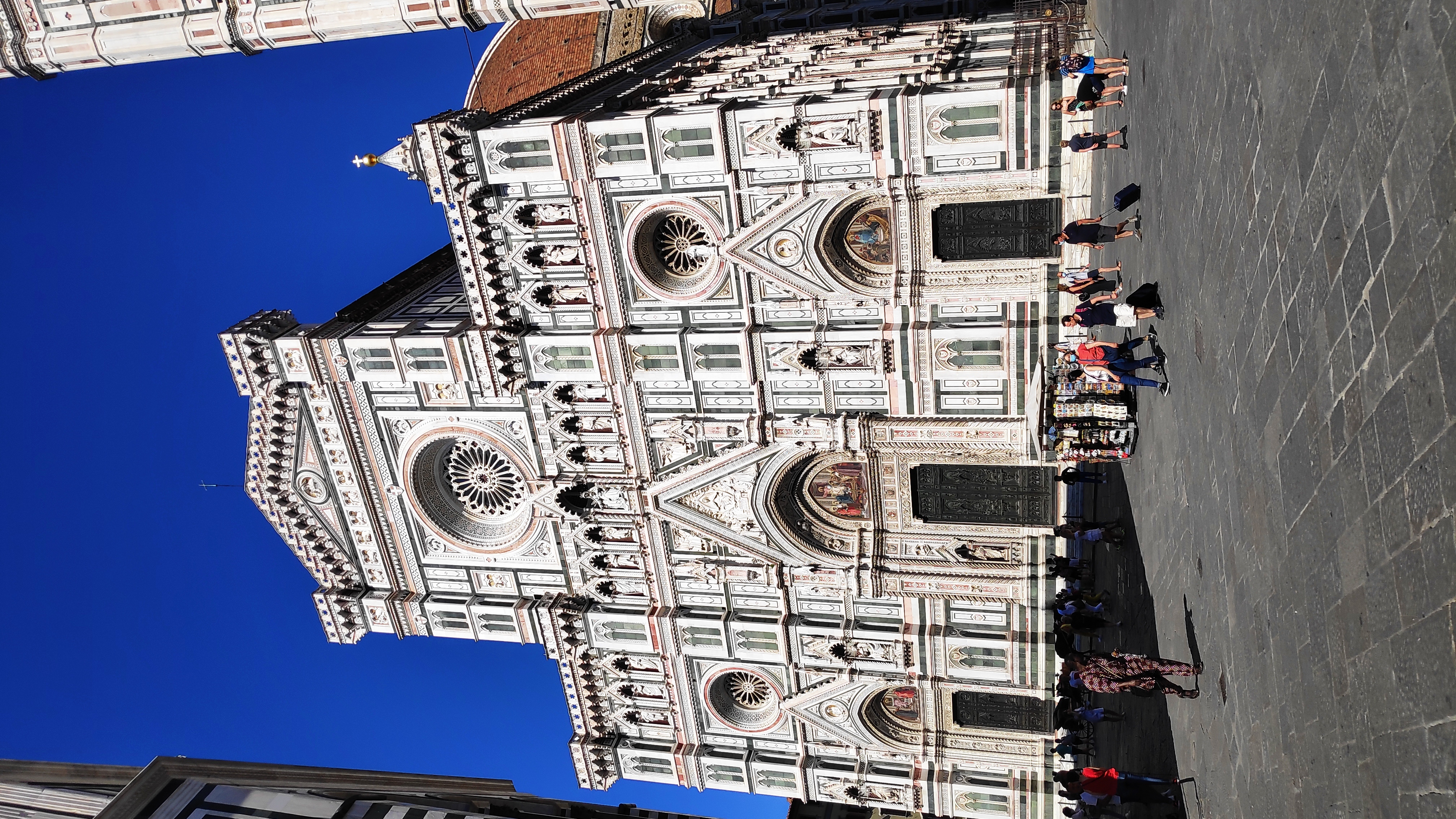 A short walk later will take you to Ponte Vecchio, a medieval stone bridge with a series of shops built on it. Naturally these shops have changed over the years from butchers and tanners to art dealers and souvenir shops now. Leading up to and over bridge is the the Vasari Corridor, a passageway that connects the Uffizi Gallery to the Pitti Palace on the other side of the river. This I found particularly interesting as it was commissioned by Cosimo de' Medici of the House of Medici (an expansive section of history that itself is worth reading about) in 1565 as a safe passage between their residence at the palace and the government headquarters, Palazzo Vecchio.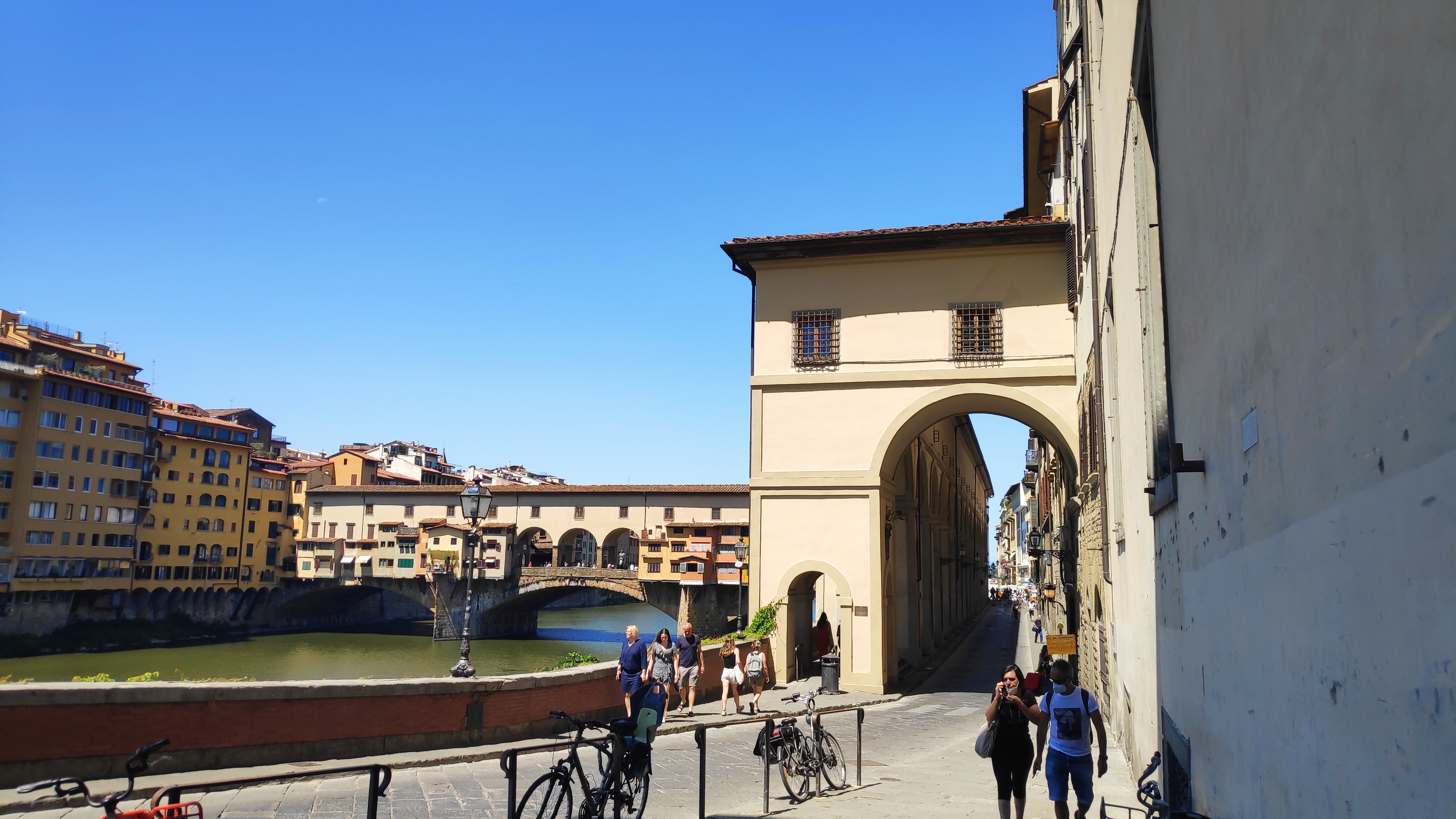 Once over the bridge it is another short walk to Piazzale Michelangelo which lies on a small hilltop overlooking the city. This is the place to get a great panoramic view over the city.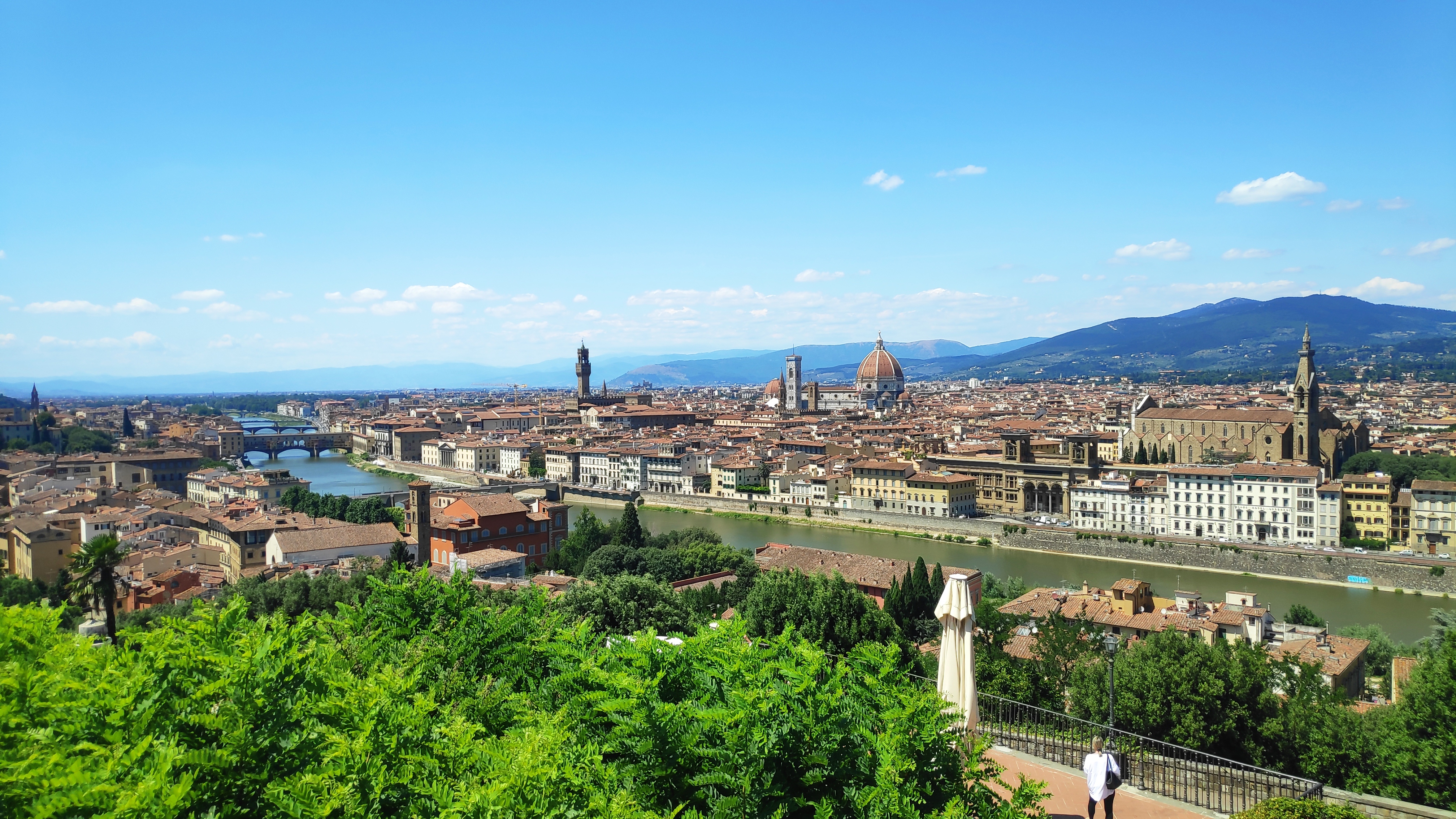 Luckily I was able to enjoy one attraction on a Monday, The Galileo Museum. Given my personal enjoyment for science I thoroughly enjoyed this visit, as should anyone that has an interest in one of the most progressive periods of scientific discovery. The museum houses scientific instruments of all shapes and sizes from between the 16th and 20th century for a wide range of applications: astronomy, biology, electricity, and even contains the skeletal remains of some of Galileo's fingers!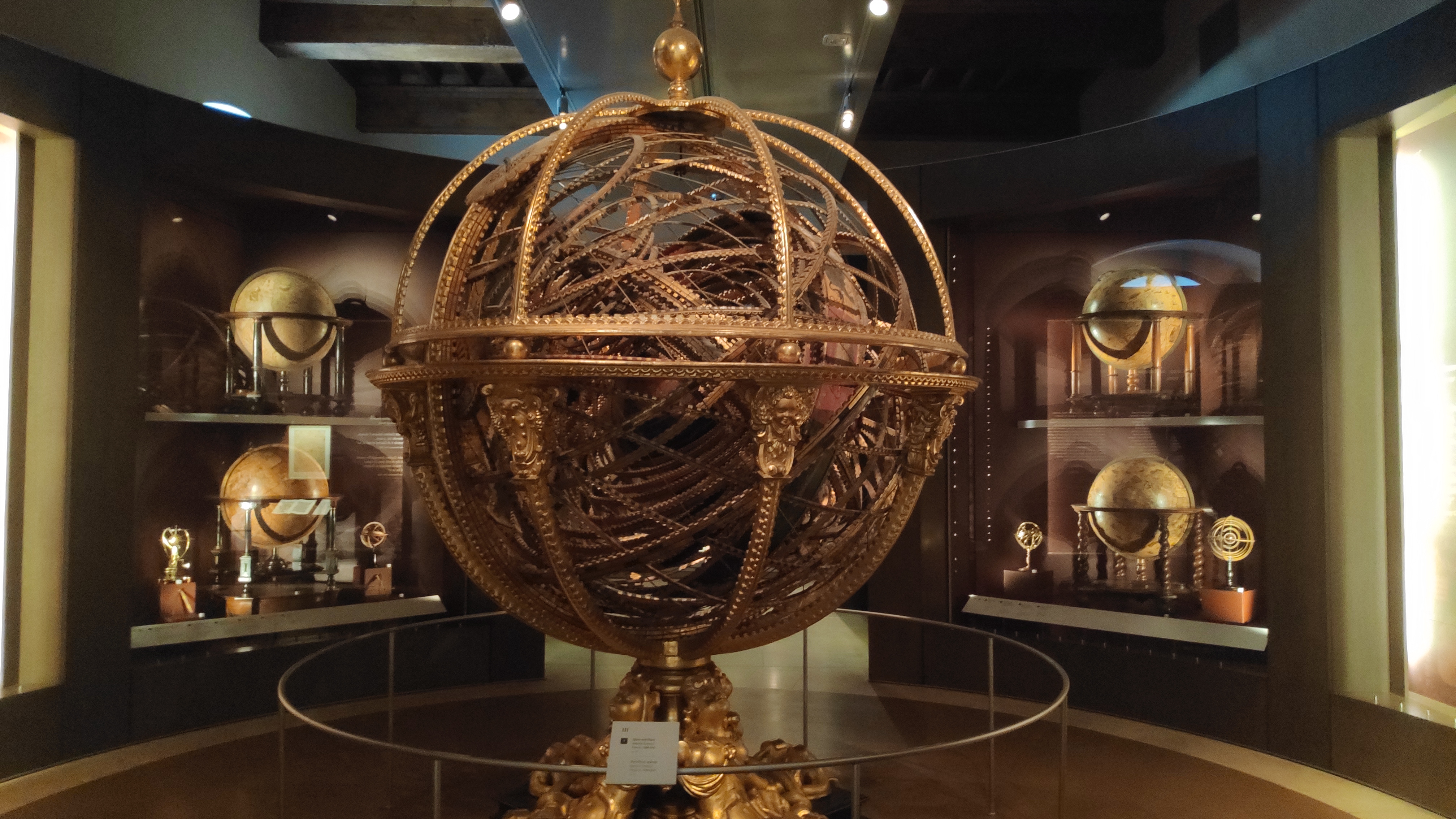 Once Tuesday came around there was one obvious place to visit, The Uffizi Gallery. Although I am not so personally interested in art, the collections in the gallery are extensive and highly impressive. The collection contains a huge number of paintings and sculptures, arguably the most well-known of which is The Birth of Venus by Sandro Botticelli.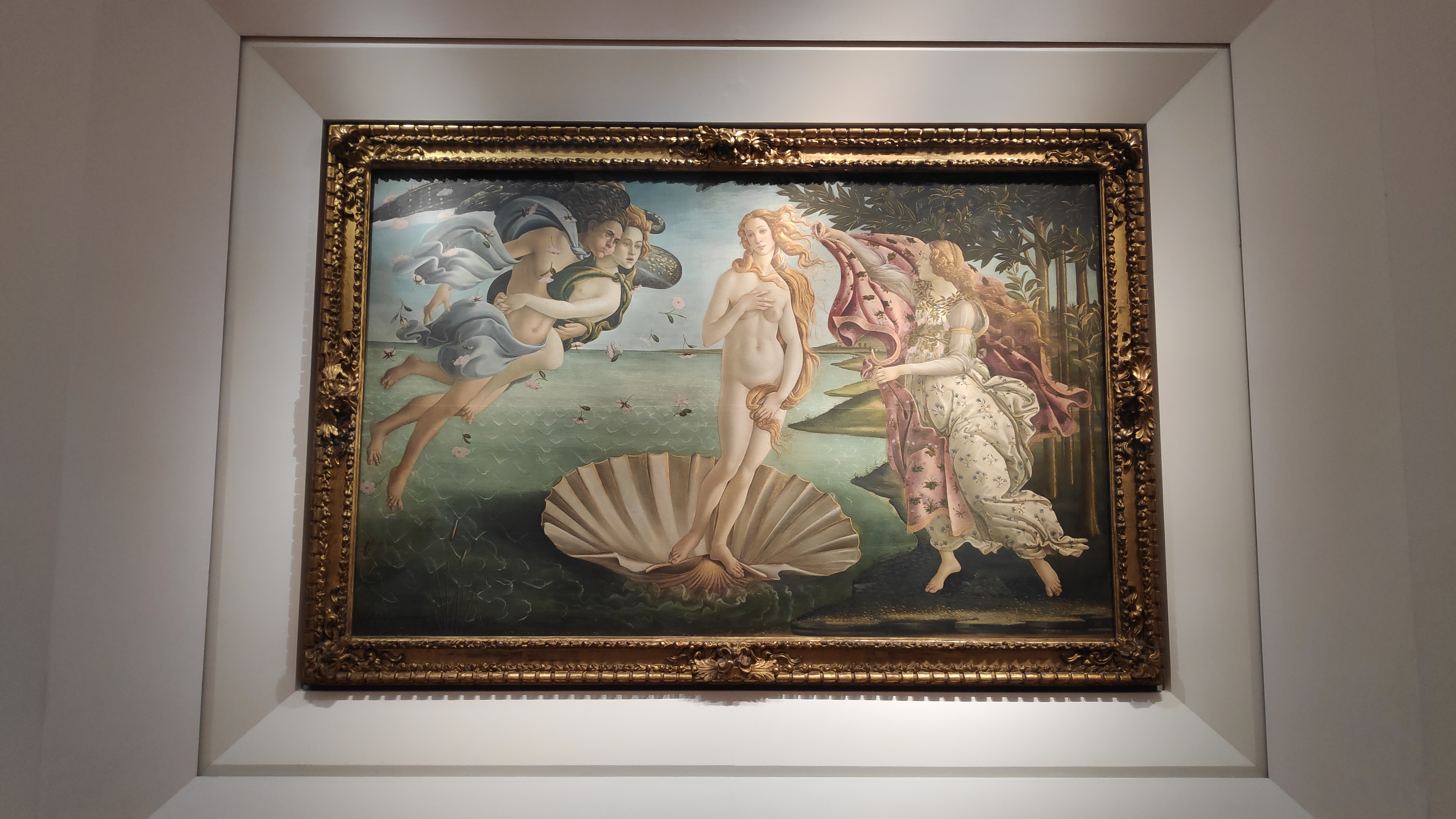 I have always taken a little more interest in art that depicts the reality of life from a time period as opposed to pieces of mythology. Because of this I found the huge range of statues and busts quite impressive. Overall the gallery is a must-visit, especially for those slightly more cultured than myself.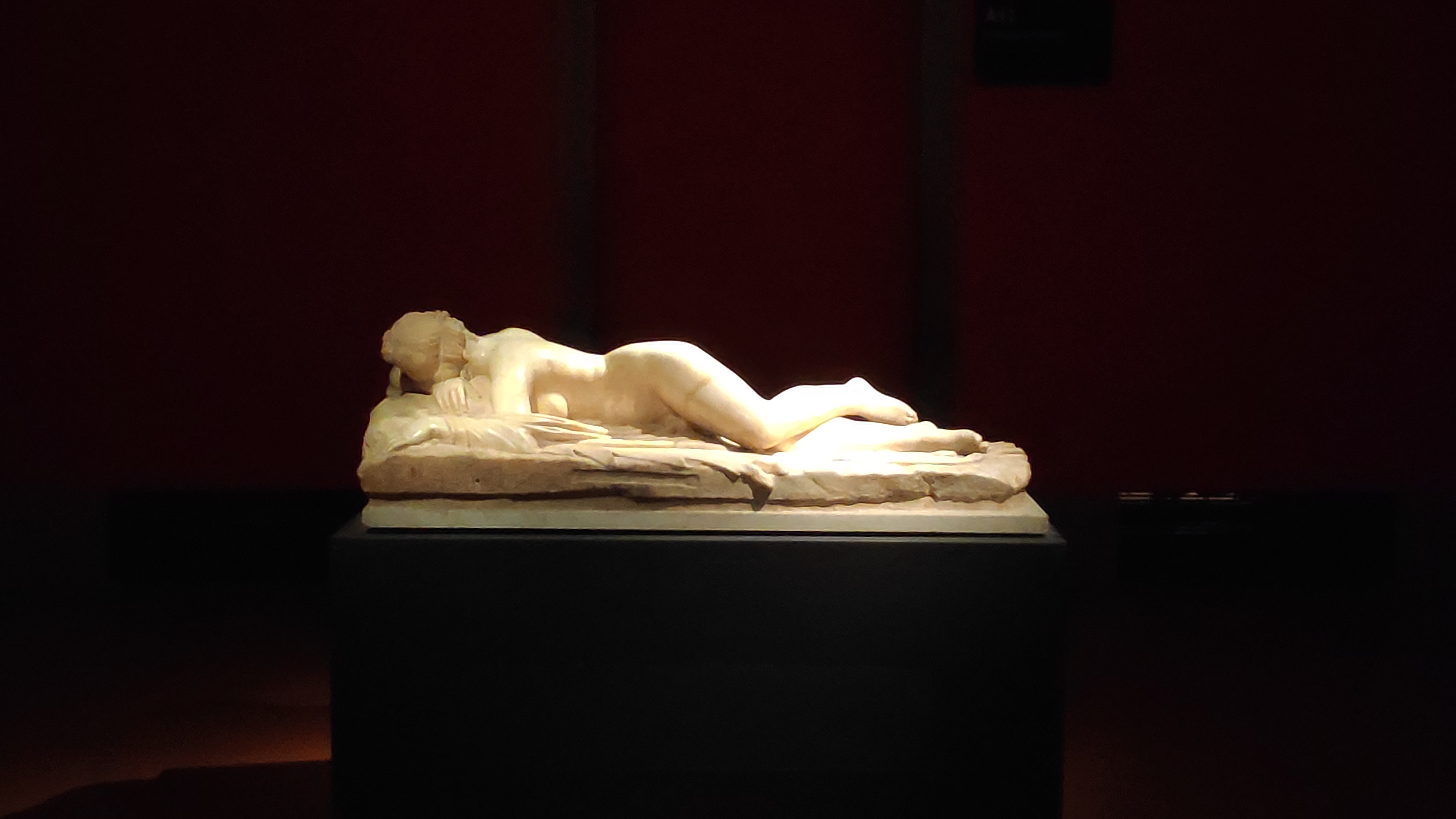 As for the verdict on the best city in Italy, objectively it is an incredible city filled with history in a wonderful setting in Tuscany and deserves its accolade of best city (from the few I have seen). Subjectively I was lacking a sociable aspect which was prevalent in La Spezia and, through no fault of the city, it falls into a 2nd place behind La Spezia and Cinque Terre.
Finally a word to practicality. Firenze is probably one of the tougher cities to approach by car because it has such a sizable ZTL where you cannot drive. Luckily I found a modern free parking lot outside of the city with a direct tram to the centre that runs quite regularly. It's only €1.50 from the ticket machine at the stop and a 25 minute journey to the main station.
Siena
Between Firenze and Lake Trasimeno lies the small hilltop city of Siena. Rather handily from the parking lot just outside the ZTL there is an escalator that takes you up most of the way to the centre of the city. I imagine this wasn't an original feature of the city.
The first thing to greet you is yet another impressive cathedral. As you may be starting to gather, I didn't visit inside.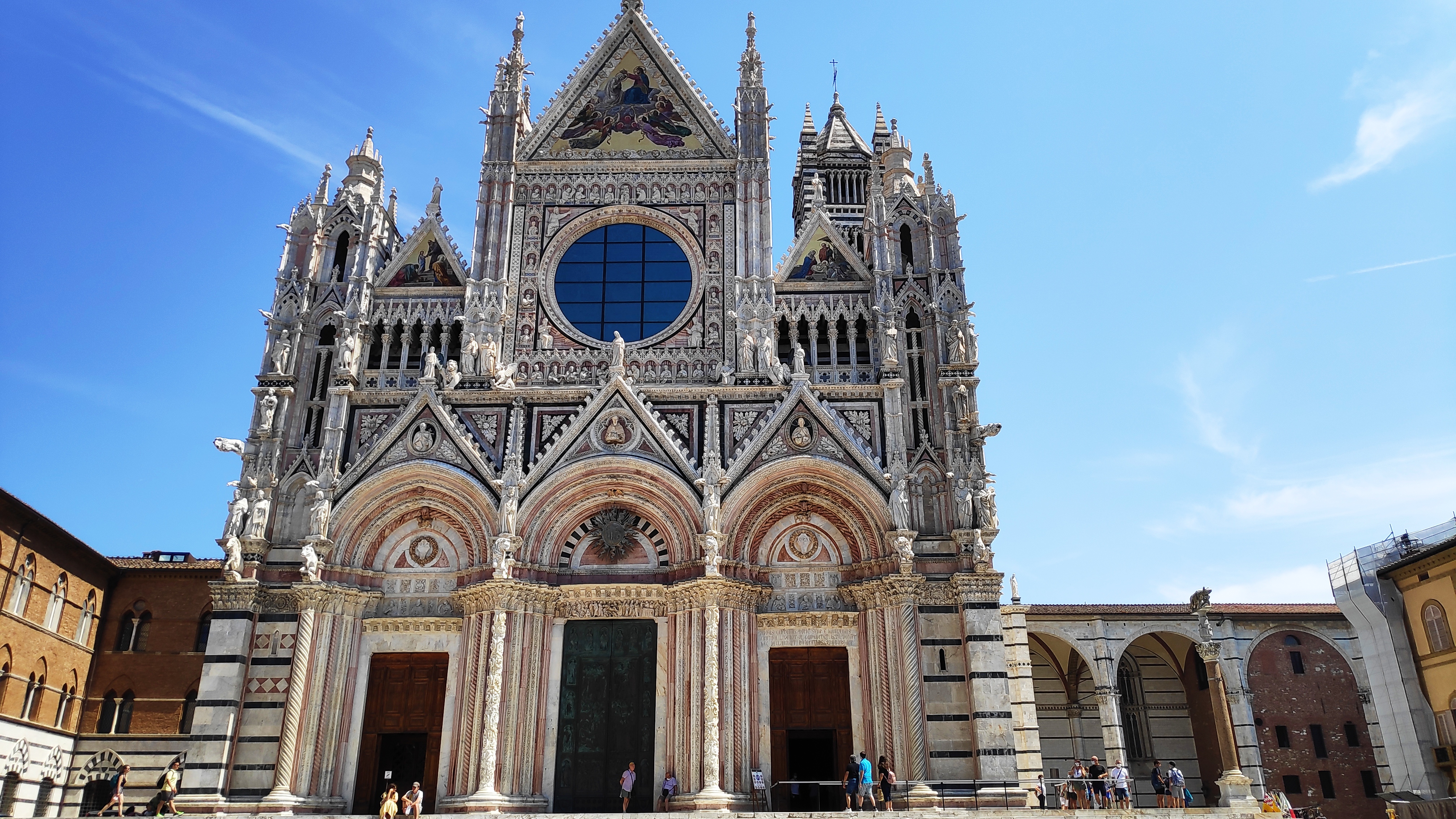 A few minutes later and you'll arrive at the Piazza del Campo, the bowl-shaped centre of the city with the Palazzo Pubblico and its tower looming over it.
As I said my visit was brief but a worthwhile stop on the journey.
Lake Trasimeno
It wouldn't be a proper trip if there wasn't some time set aside for relaxation and this came in the form of camping at Lake Trasimeno. As prepared as I always am I was aware of a large storm arriving at a similar time to my arrival. When I got there I looked out over the lake from the campsite and saw it heading my way. I quickly threw down my tent and headed to the campsite restaurant to wait it out.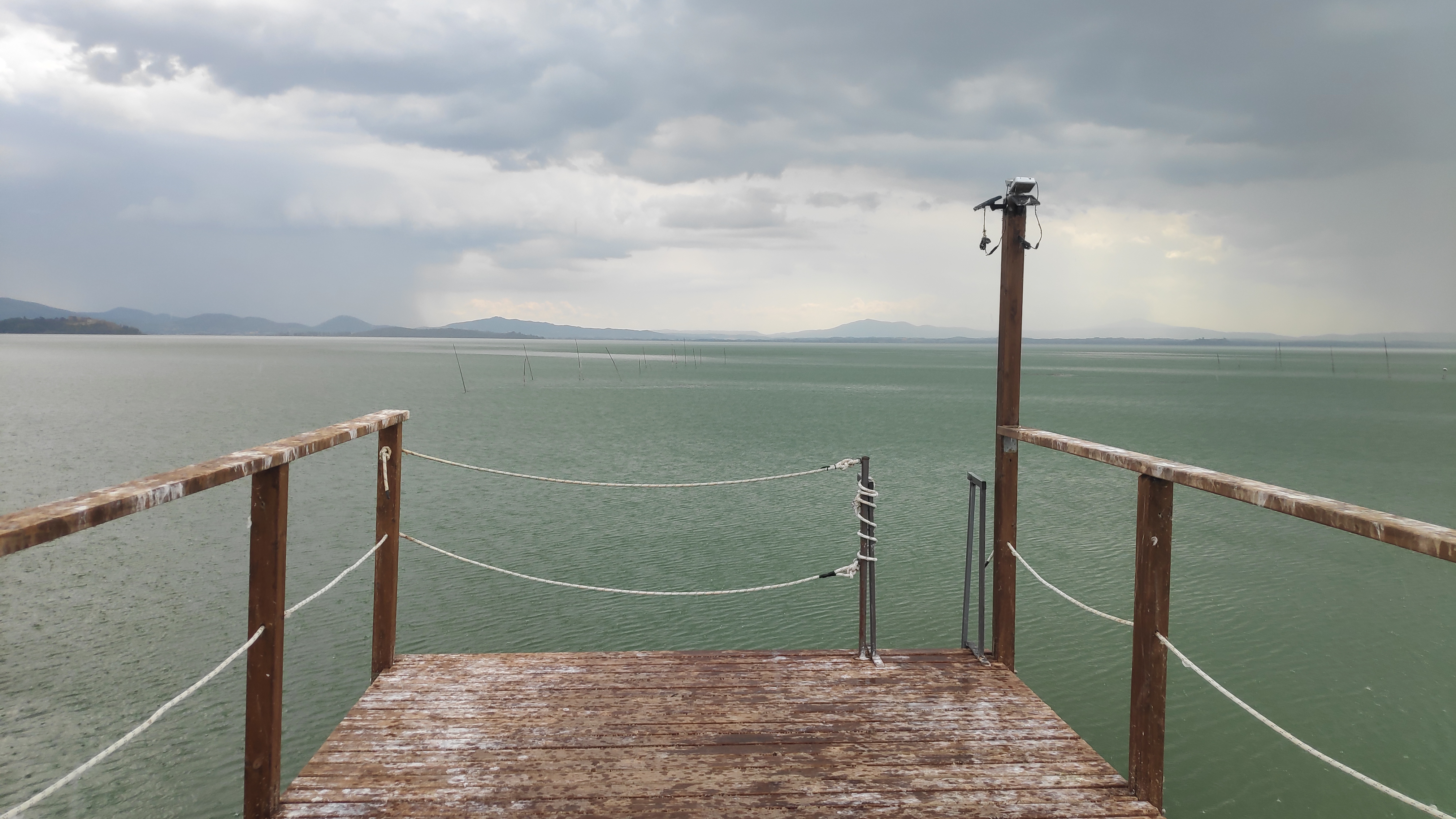 I took the next day to explore the lake by bike which the campsite kindly lend out short-term for free. It has a rather convenient gravel track that covers most of the circumference of the lake. Not to be a maniac I chose to take a short 20km cycle to and from the north side of the lake.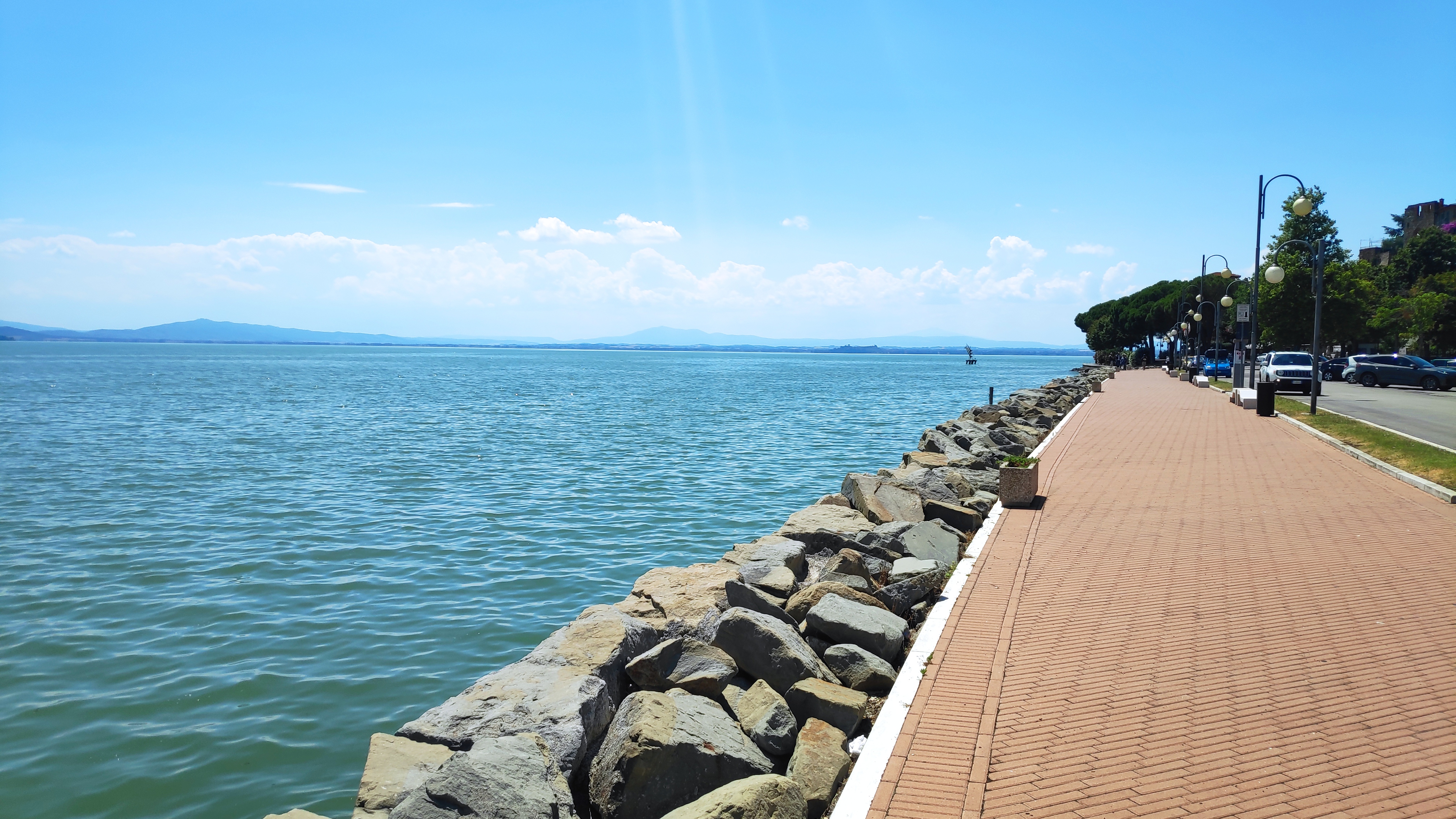 During my cycle there was a little time to capture the lake and its surroundings by drone.
Some cycling was more than enough energy spent for the day and I decided to just take it easy for the rest of my stay.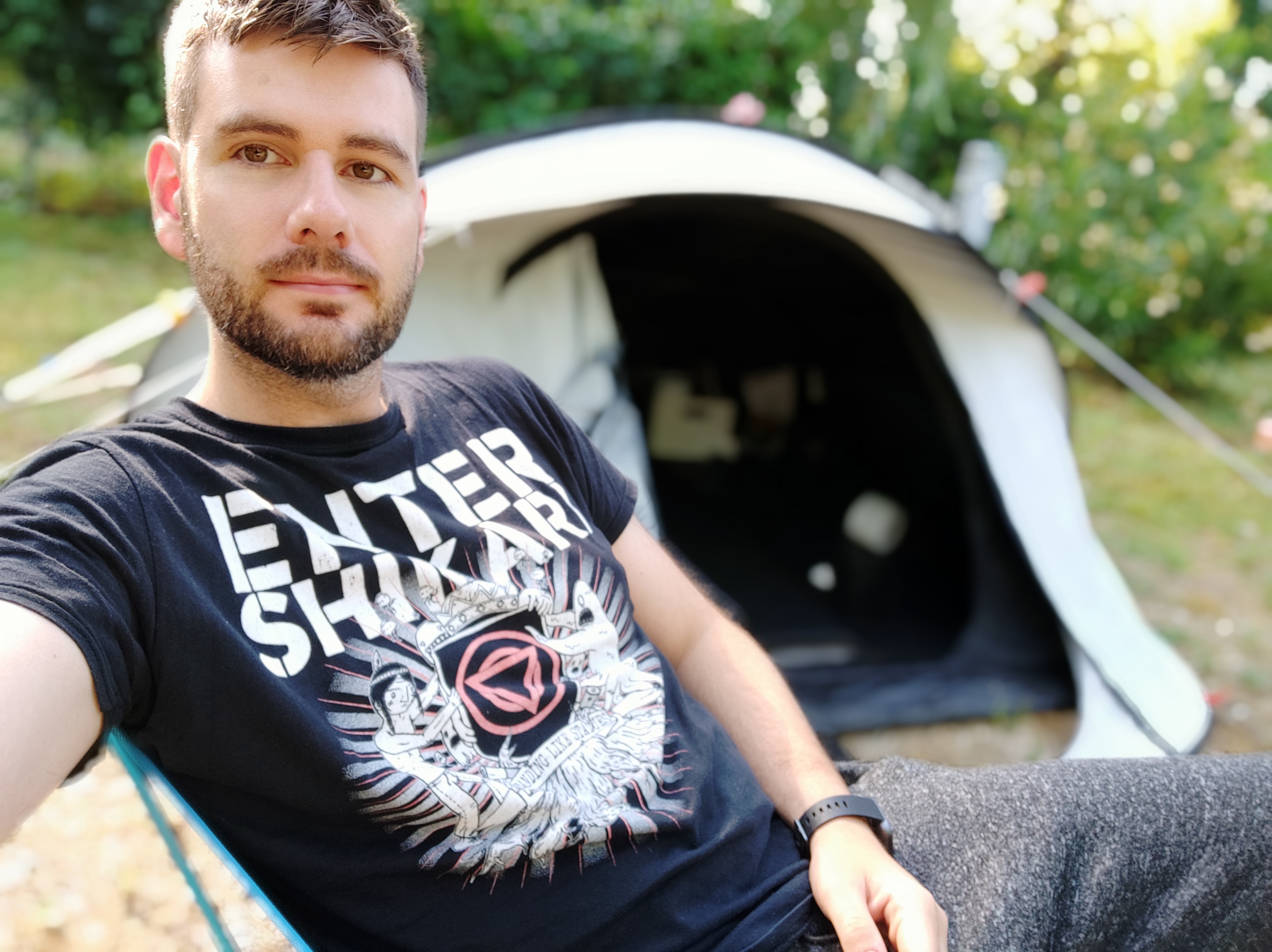 In danger of sounding like an overzealous relative that wants to share their holiday pictures, I will say that the campsite has a really nice pool which is a really welcome break from a lot of city travel throughout the country.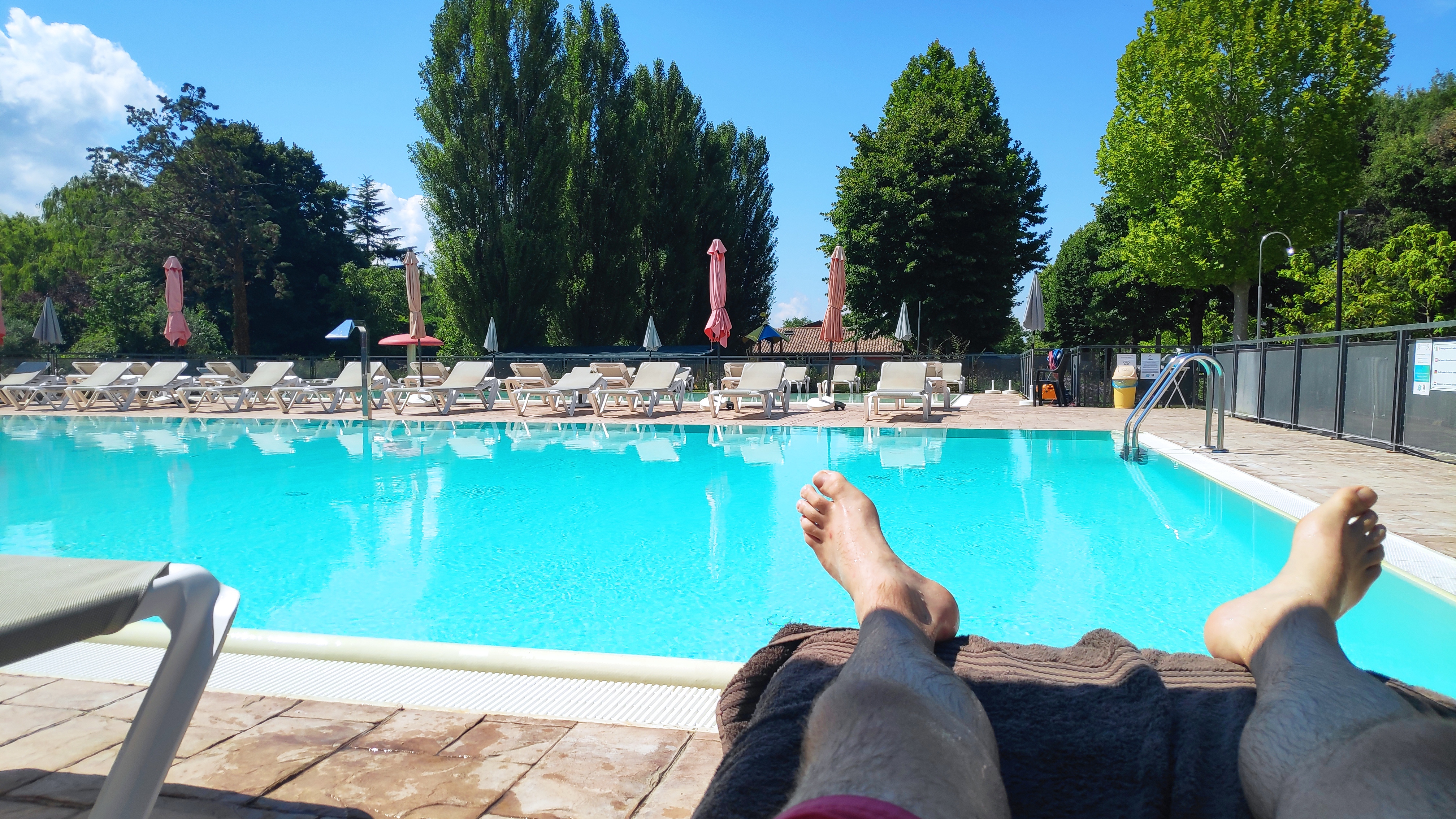 And finally just before my departure the next day I was treated to an awesome sunset by the lake.
I now find myself writing from a farmhouse just outside Perugia, only one weekend away from a boat trip that will take me to Greece.