Bologna e Parma 🇮🇹
Thu, Jul 9, 2020 6-minute read
My visit to the incredibly lively city of Bologna was made especially enjoyable thanks to my friend from trivago Lucia and her friend Fosca, who have a very understandable passion for their university city. I'm equally glad I took one day in Parma afterwards to recuperate in a more relaxed city.
After departing verona on the 4th of July I took a nice but unremarkable drive through country roads to Bologna. I was able to take the city in on a Saturday night with great company, and was also kindly invited to spend Sunday by a small river outside the city. On the 7th of July I reluctantly left the city with a short drive to Parma, taking a little time to see a charming city and get a much-needed sleep in a hotel. Upon leaving for La Spezia I made one last stop at a castle hidden in the countryside.
One small request before I dive into the details of each city: I am embedding an audio clip from a park outside Bologna which really characterises my trip through Italy and I would like you to play it on repeat whilst reading this article, a sound that I used to listen to through an app whilst reading, but now I'm starting to tire a little of. It is the sound of cicadas.
Bologna
There is so much to cover about this great city but I will stick to some personal highlights. Bologna is a university town and it is quite clear, street after street contained many people casually hanging out in groups, or having drinks outside at a bar. Again I was very lucky to get a comprehensive night-time tour of the city from Lucia and Fosca on the first night of my arrival.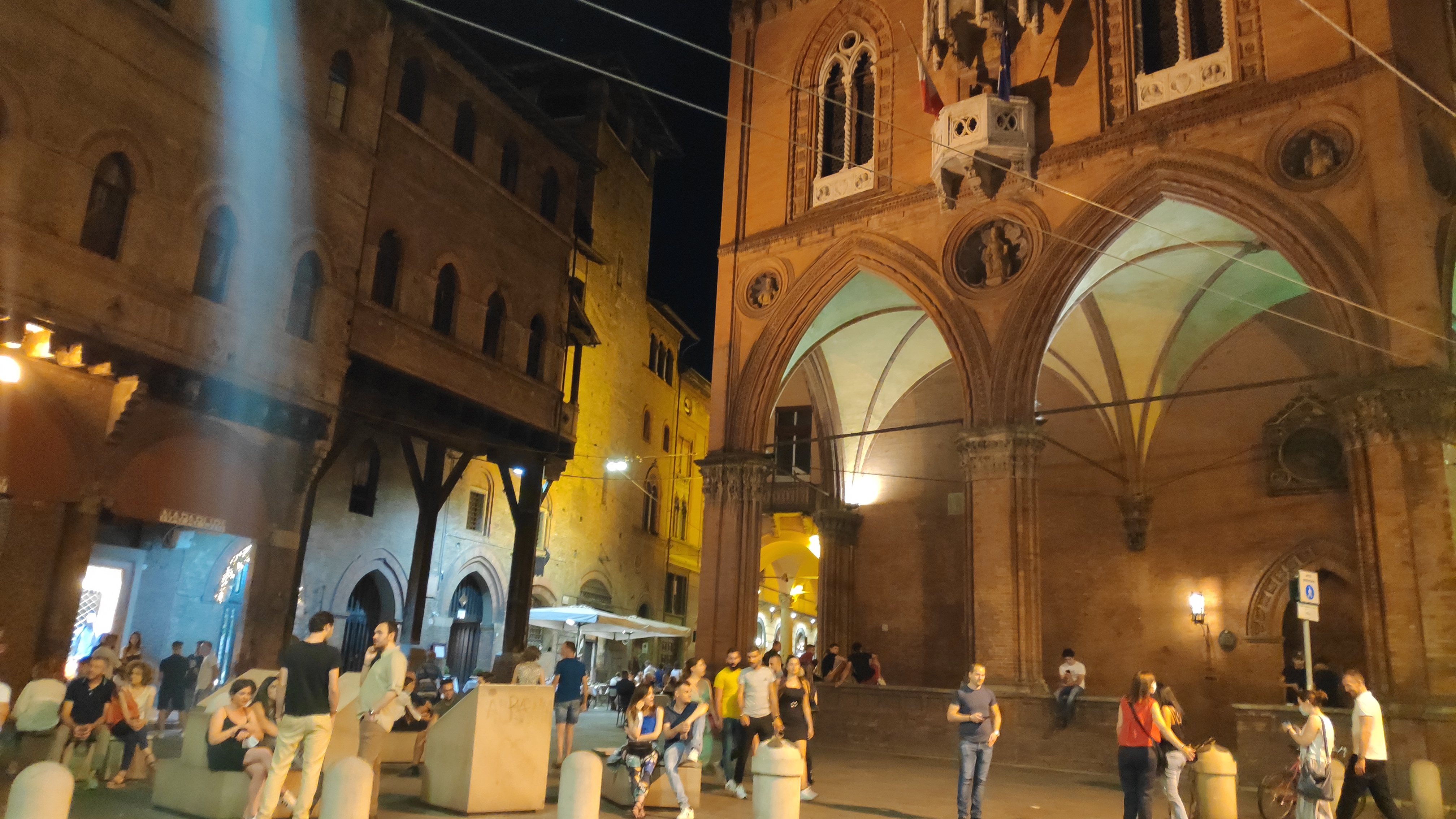 That day I checked into Dopa Hostel, which seems to be doing quite a bit better for business. It was almost at full occupancy on one day and the usual hostel culture was present.
The following day I initially took some time to see the city in daylight. One of the more striking features of the city is a pair of towers. It's important to know that Bologna had upwards of 100 towers in the 13th century, supposedly either for prestige (they were family owned) or defensive purposes. One of the two towers mentioned above lists heavily to one side and was apparently shortened in the 14th century as the lean started to cause the foundation to uproot. It's a very visible lean and a little unsettling.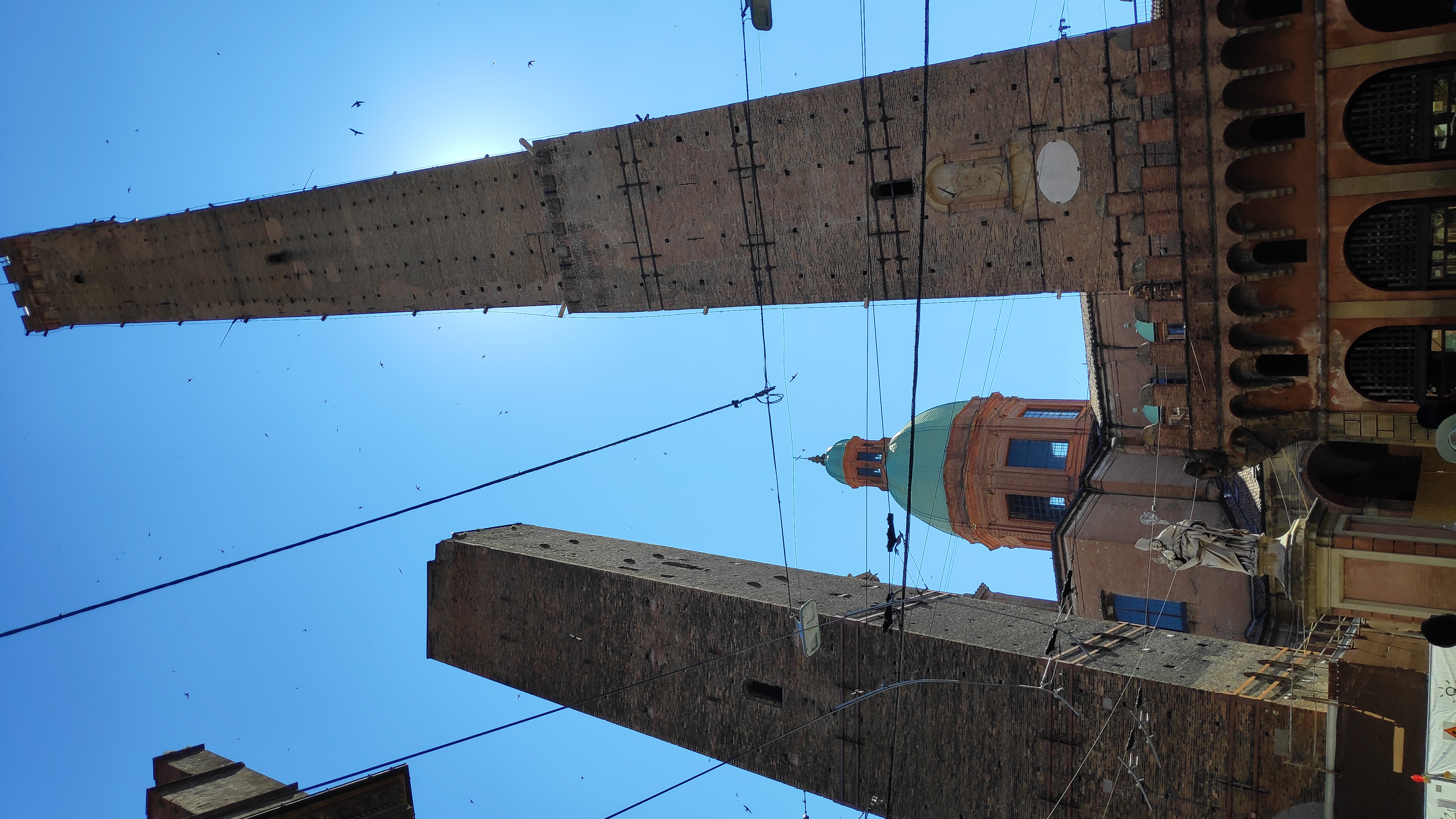 One can climb the taller "Asinelli Tower" with an advance reservation for 5 euros (which can be done online quite easily), which is exactly what I did! The tower has 498 steps so it's not an easy climb especially as masks are currently mandated inside too, but the view at the top is very worthwhile.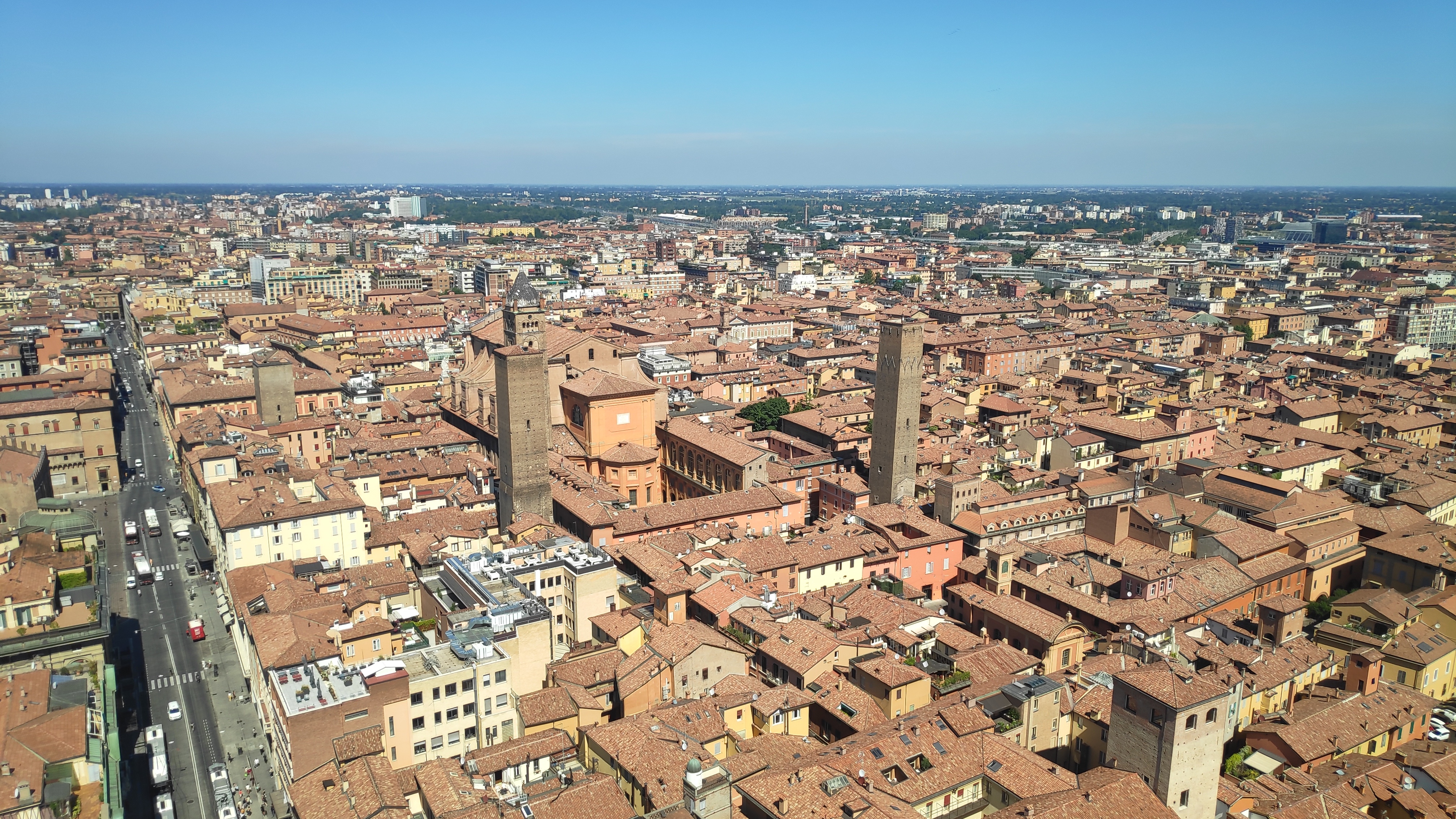 Although I did visit a number of other sights, I could go on forever about really nice attractions that you can read about from a much more comprehensive blog than my own. Instead I want to give a third thanks to Lucia and Fosca for inviting me to join their friends at a quite secluded hangout spot along a stream approximately 1 hour drive from the city.
What is really great is that the stream has a number of pools about 2 meters deep and it's amazing to be able to enjoy the sun and swim so close to an inland city! I managed to follow the river and pools a little with my drone:
On my final day in Bologna I decided to explore the outskirts of the city. In the south there is a hill with a lot of green space and I took a rather dehydrating walk around there. In spite of that I also managed a second walk up the hill to see Santuario della Madonna di San Luca. It is a Roman Catholic sanctuary church that is accessible from a very long covered walkway starting at Arco Del Meloncello.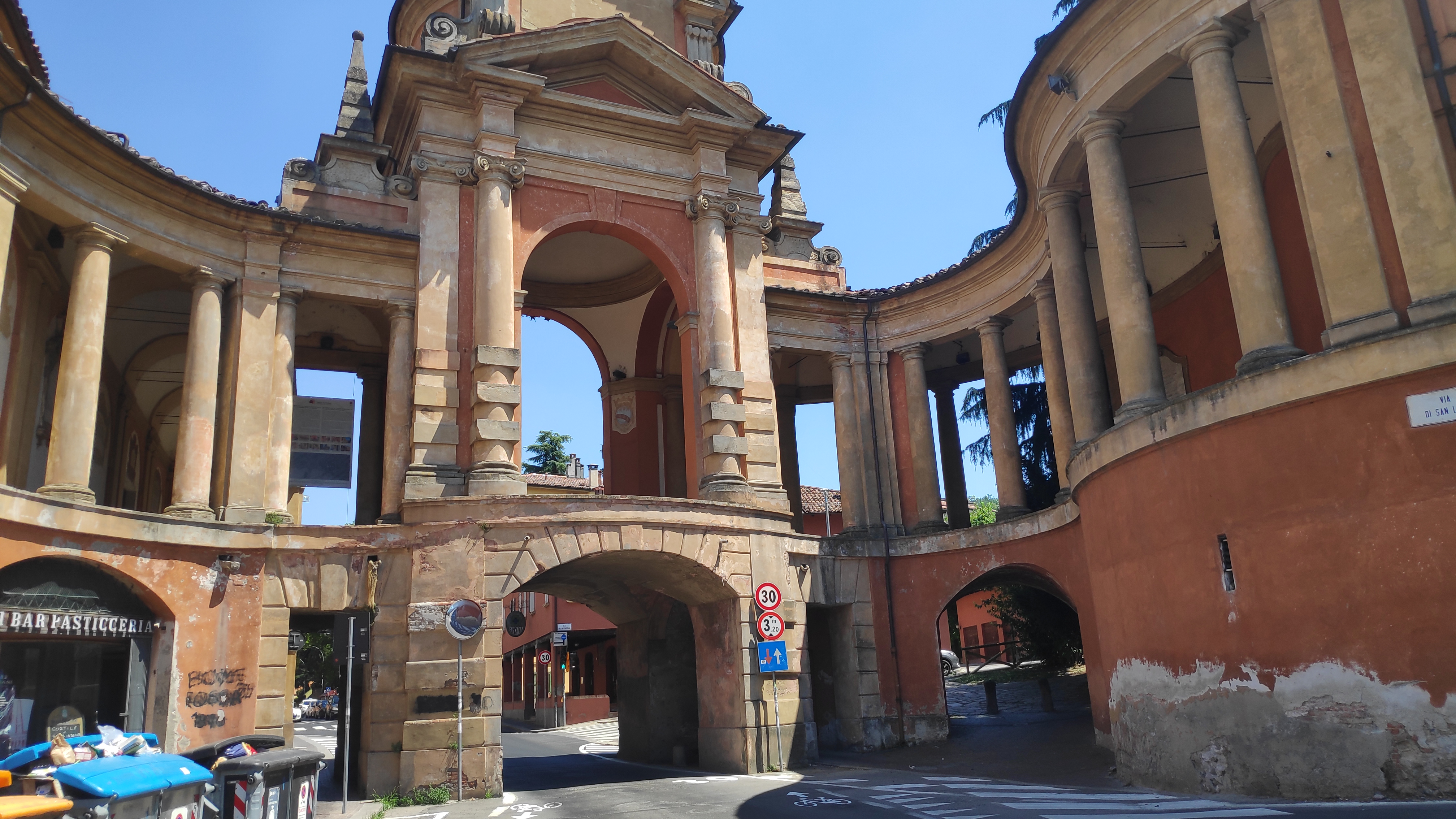 The fact the walkway is covered is a fantastic because in the sun this would have been an unbearable walk. As it is the walk is still quite long, taking 30 minutes to an hour depending on fitness levels.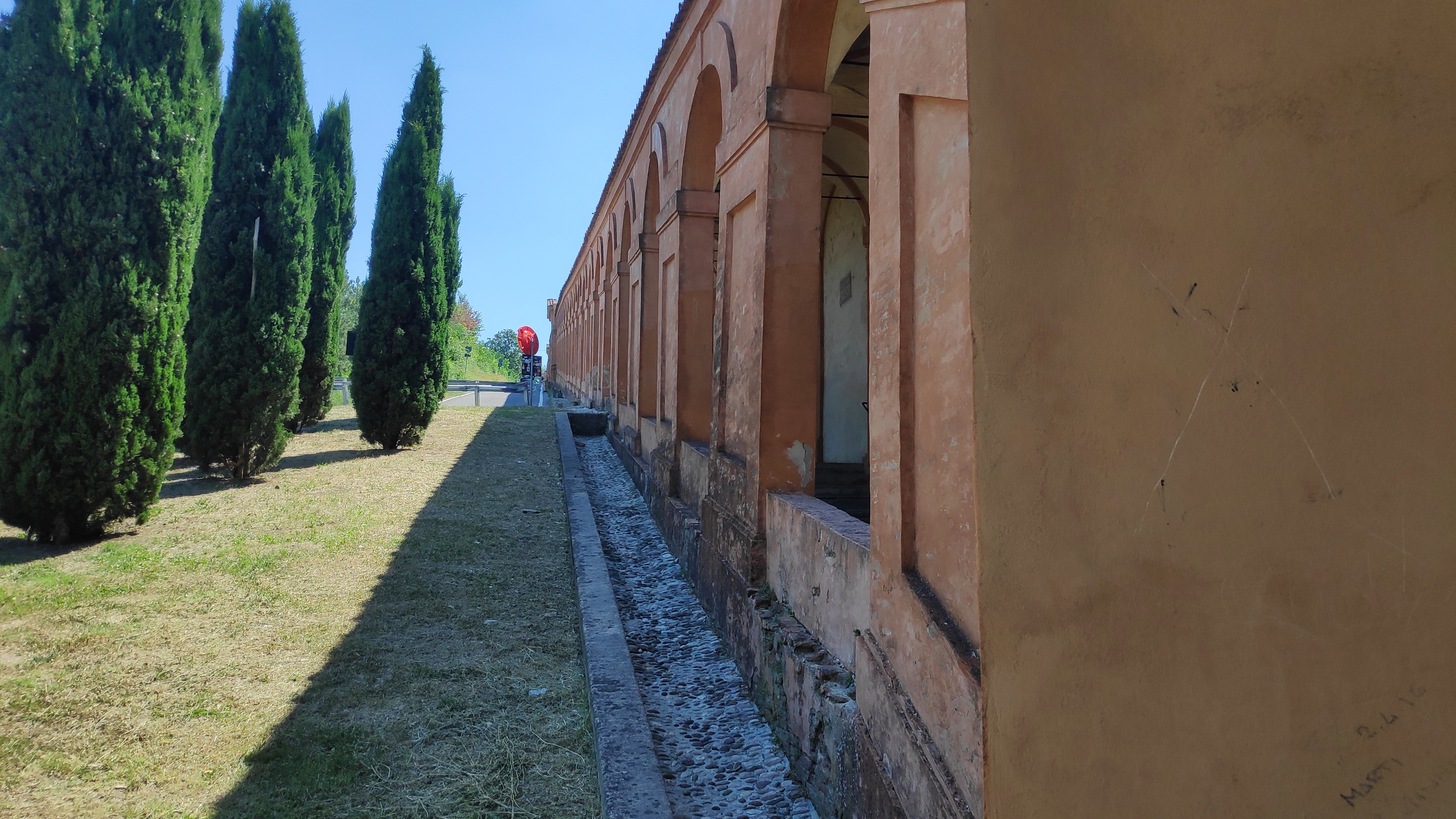 Getting to the top is quite a good feeling and, although I didn't go inside, the view across the countryside is worth the walk. It may be that I didn't go inside but from outside I was unable to find a clear view over Bologna. Looking at other photos on Google it seems others only had a view slighty obscured by some trees.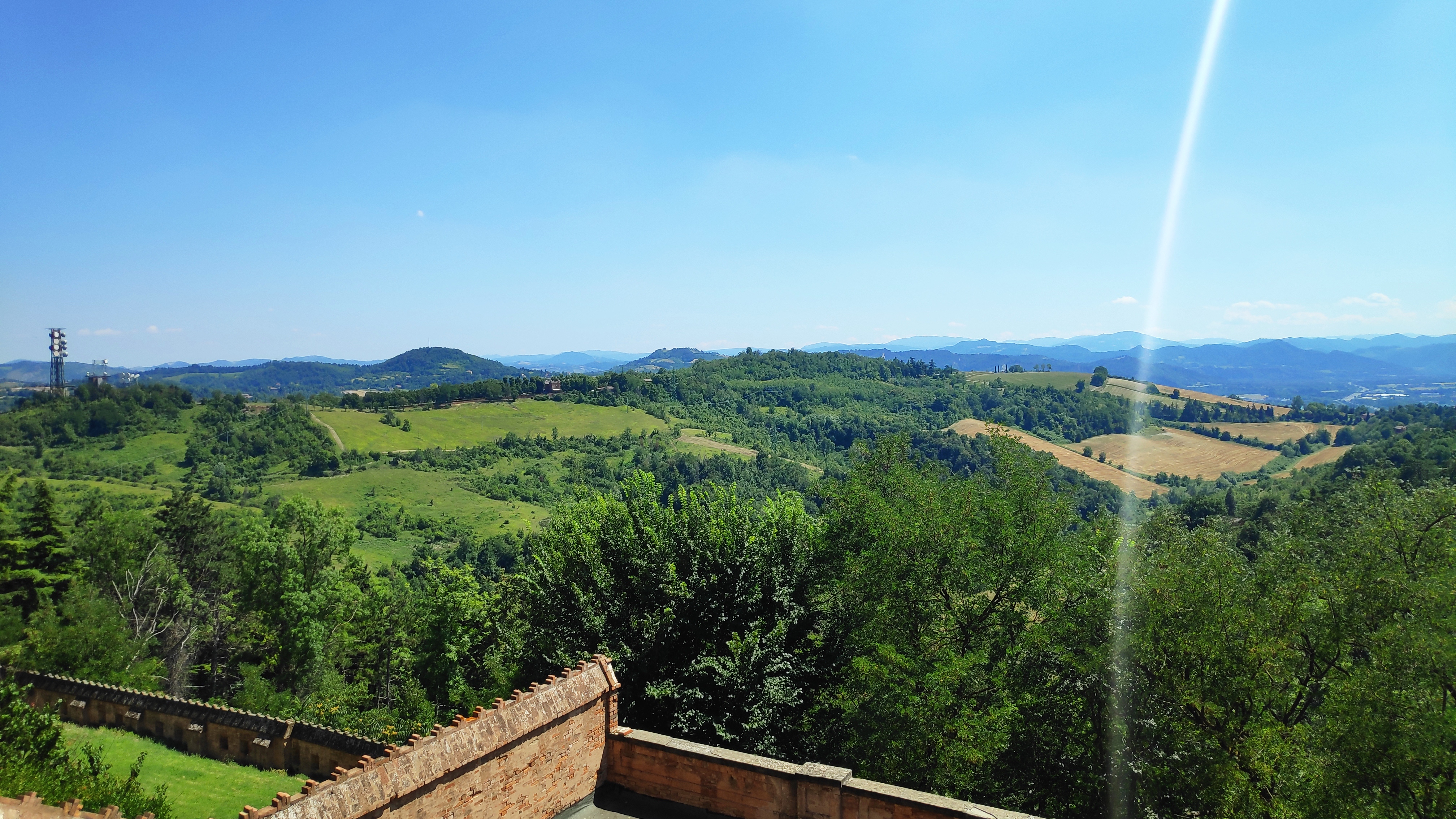 That was my last day in Bologna and all the walking nearly turned me into a raisin. I head back to the hostel and had a long sleep ready for the drive to Parma the next day.
Parma
Coming from an exciting time in Bologna I was fairly exhausted, on top of which I didn't know anybody in Parma. As such it was nice to just get some food, briefly see the city, and then relax at the hotel.
Food is the major highlight here, I was really lucky to find a recommondation on Google for La Pizza Da Piero. Apparently the same man has been running this pizzeria for over 40 years now. He was incredibly kind in giving me some salted bread before I had even ordered. During the course of my time tfhere I ate two very tasty focaccia, as well as a slice of very tasty pizza. Some locals were there and he seems to know everyone very well, and in the end it was unbelievably cheap. I can highly recommend a visit!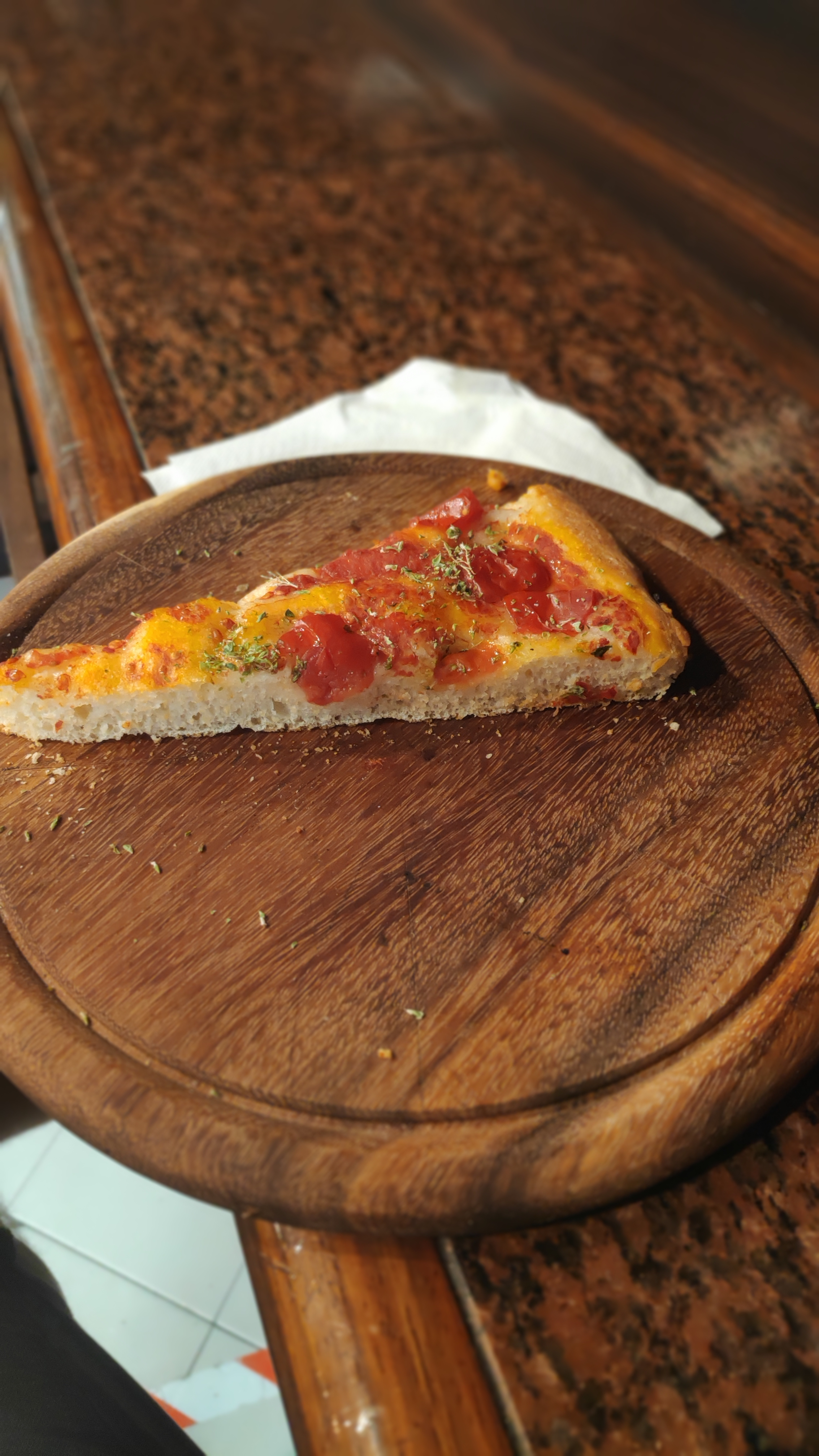 After one short day in Parma I was back on the road heading to La Spezia, but not before a stop-off at Castello di Torrechiara.
Castello di Torrechiara
Castello di Torrechiara is a castle hidden in the countryside below Parma. I can't remember how I found out about it but I'm glad it did. It stands out quite a lot in an otherwise fairly sparse area, but the real beauty is that by going there you end up on a small road route through the hills to La Spezia.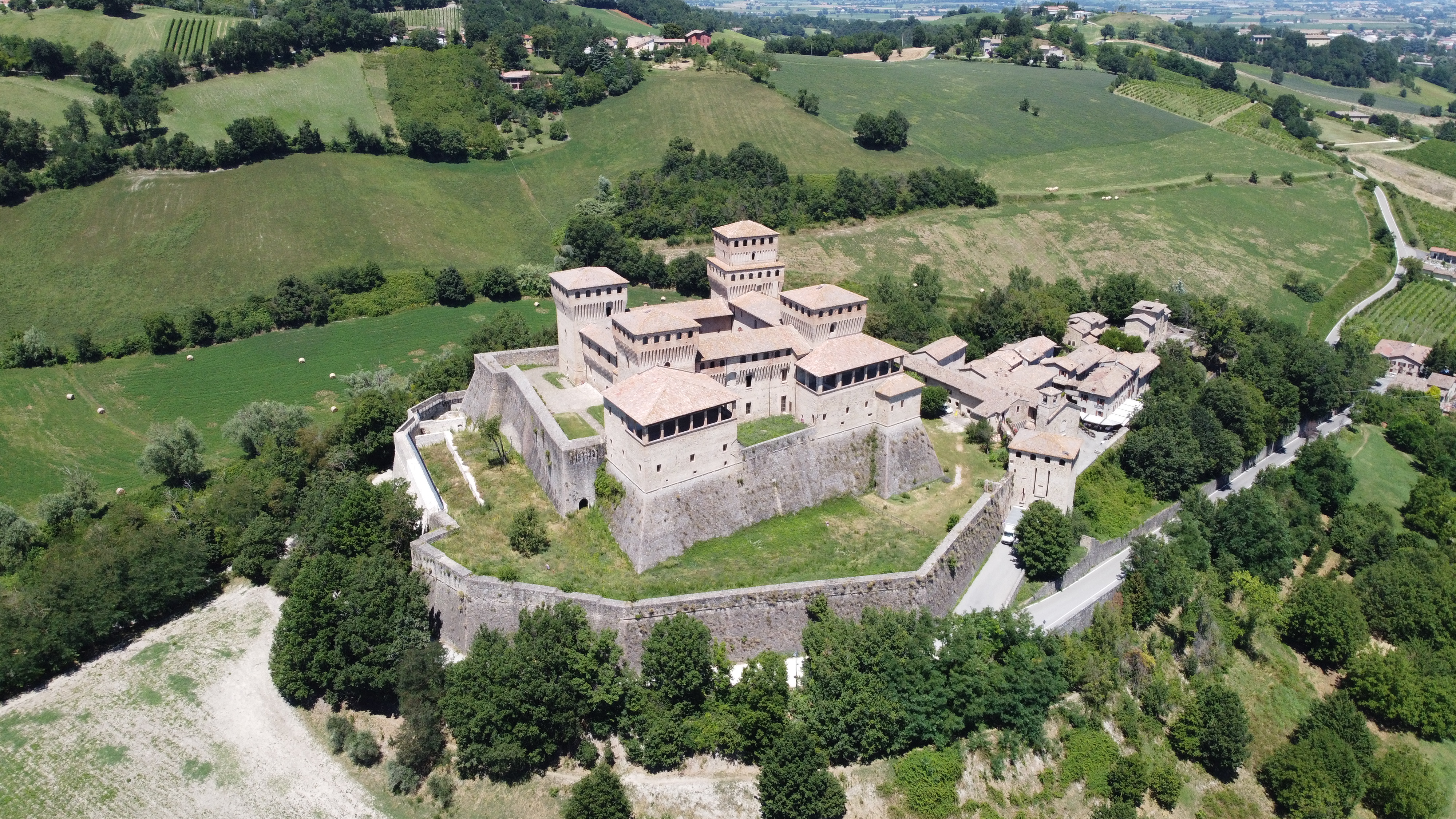 Hopefully the following drone video highlights the remoteness of the castle, I highly recommend switching the quality to HD:
And that's it for this post! I'm falling a little behind as on Sunday I will need to start writing about La Spezia and Cinque Terre, and trust me, it's going to be great.